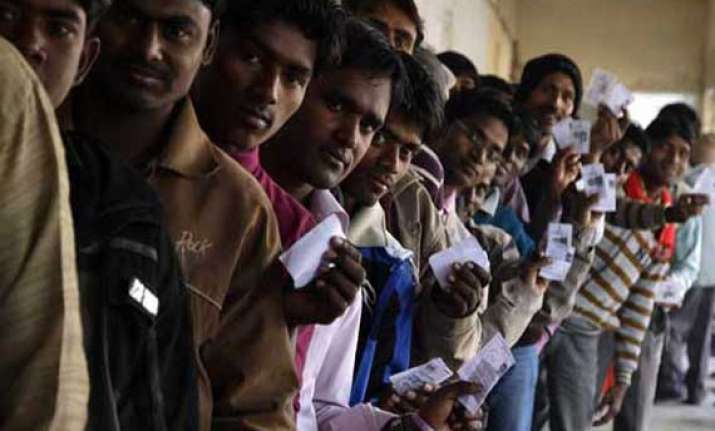 Ranchi: Four constituencies will go to poll tomorrow in the third and last phase of Lok Sabha election in Jharkhand.
An electorate of 61,04,050, including 28,84,434 women, are eligible to cast their votes across 7,454 booths in Dhanbad, Dumka, Raj Mahal and Godda constituencies where a total of 72 candidates are in the fray.
Former chief ministers Shibu Soren (JMM) and Babulal Marandi (Jharkhand Vikas Morcha-Prajatantric) are among the prominent candidates contesting from Dumka. Also in the fray from Dumka is BJP's Sunil Soren.
The issues exercising the minds of voters in the three constituencies of Dumka, Raj Mahal and Godda in the Santhal Parganas region are underdevelopment, backwardness, migration and cow slaughter.
In the Dhanbad constituency, neglect of Jharia underground fire, power and drinking water crisis, need for rural roads and the closure of Sindri Fertiliser Corporation are in focus.
While a maximum 31 candidates are contesting from Dhanbad, 16 are contesting from Godda, 14 from Dumka and 11 in Rajmahal respectively.
As many as 45,000 security personnel were deployed for this phase.
Barring some pockets of Dumka and Dhanbad, the rest are free from the Maoist influence.
The Congress, which has fielded candidates in Dhanbad and Godda, has left Dumka and Raj Mahal for ruling alliance partner JMM.
Another ruling ally RJD, which had contested the lone seat of Palamau, is also supporting the JMM.