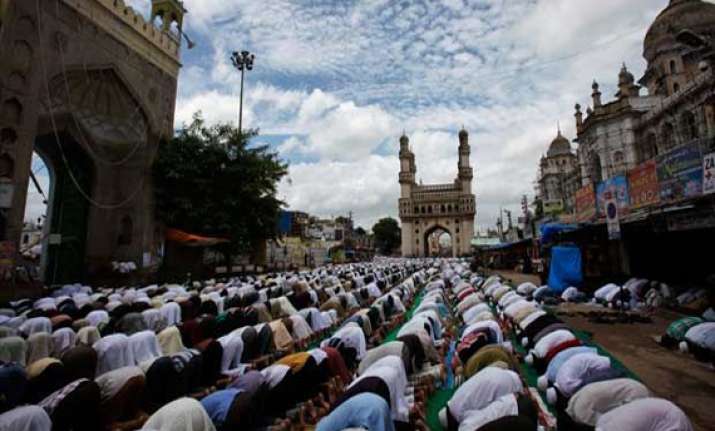 Thiruvananthapuram, Aug 8:  Muslims in Kerala will celebrate Eid-ul-Fitr today, marking the end of the holy month of Ramadan spent in day-long fast, prayers and charity.  
Panakkad Sayyid Hyderali Shihab Thangal, spiritual leader of Muslims in Malabar region in north Kerala, declared in Malappuram that the new moon marking the beginning of the month 'Sauvval' in the Islamic calendar has been sighted.
Imams in other parts of the state also confirmed sighting of the new moon.
Greeting people, Thangal, also supremo of the Indian Union Muslim League (IUML), said Eid was an occasion for the entire humanity to dedicate themselves to peace, social harmony and brotherhood, which are the lofty ideals of Islam.
Chief Minister Oommen Chandy, Opposition Leader V S Achuthandnan and leaders of different political parties also extended Eid greetings to the people.