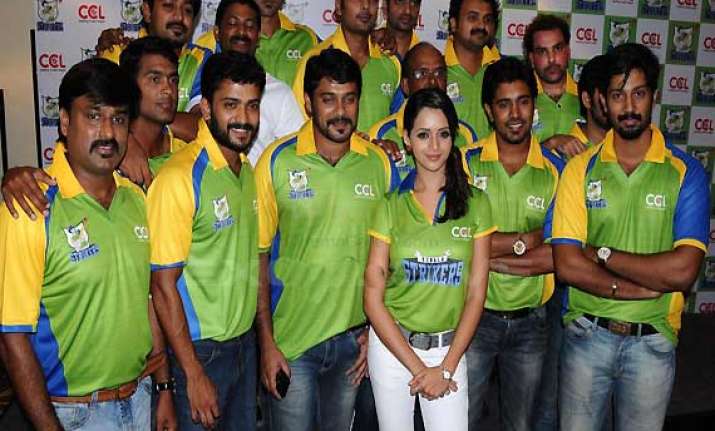 Kochi (Kerala): Several Malayalam actors, part of Kerala Strikers cricket team taking part in the Celebrity Cricket League, heading for Hyderabad, were today deplaned from an Indigo aircraft by the captain for alleged misbehaviour.
The plane was about to take off, and the air hostesses were busying giving flight safety demo inside the aircraft, when the actors clapped and whistled loudly.
The flustered cabin crew rushed into the pilot's cabin, who in turn informed Air Traffic Control.
The plane which was preparing for take off, came to the landing apron, and the actors were deplaned.
Initially, the airlines insisted on the players signing apology forms, but they refused, and were later deplaned.
The actors are now booking for a detour flight to Hyderabad via Mumbai.
Kerala Strikers captained by Rajiv Pillai will meet Bhojpuri Dabanggs in the first semifinal in Hyderabad tomorrow.