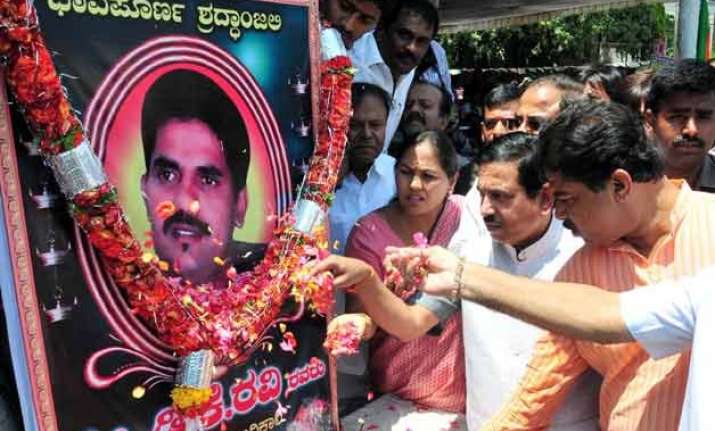 Bengaluru: Karnataka government is under intense pressure to handover inquiry into mysterious death IAS officer DK Ravi's death to CBI. If sources are to be believed, Chief Minister Siddaramaiah today may recommend handing over the case to the federal investigating agency.
The state government is at the centre of criticism for its refusal to a CBI probe in the matter.
The Chief Minister had last week said, "This is not a case to be handed over to the CBI."
ALSO READ: Sonia, Rajnath seek CBI probe into IAS officer DK Ravi's death
The probe by the CID was ordered by the state government on March 17, a day after the 36-year-old Ravi was found hanging from a ceiling fan in his apartment. Police had termed it a case of suicide for 'personal reasons', a premise questioned by many including his family and friends.
Last week, Congress Chief Sonia Gandhi and Home Minister Rajnath Singh had advised Siddaramaiah to recommend CBI probe into the case.
ALSO READ: Karnataka HC stays submission of interim CID report
Meanwhile, the Karnataka High Court yesterday ordered a stay on the tabling of the CID's interim report on Ravi's death by the government till the inquiry was completed.
Justice Adbul Nazeer, at a special hearing at his residence, directed the state government and the CID not to make statements on the interim report public or table it in the Assembly.
The 2009 batch Indian Administrative Service (IAS) officer was additional commissioner in the commercial tax department in the city since December 2014. Prior to that he was Deputy Commissioner of Kolar District where he had built a reputation of being an upright officer for reining in the sand and land mafias.