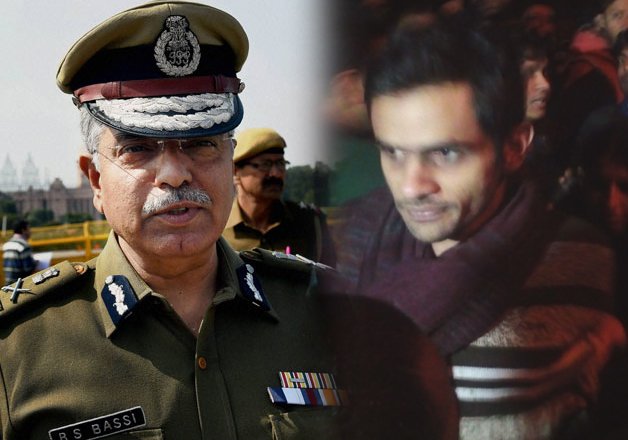 New Delhi: A Delhi Police team has been positioned outside the gates of Jawaharlal Nehru University (JNU) as five students, including Umar Khalid, accused of sedition sat cordoned off in the admin block.
Speaking to media, Delhi Police Commissioner BS Bassi said that all accused must join the ongoing probe and if 'students are innocent, they should provide proof of their innocence'.
He said that the police officials have been asked to wait for the students to surrender themselves.
"World is full of opportunities and options," Bassi said when asked whether police will enter JNU campus to arrest accused students
On the other hand, the University administration has called a meeting of top varsity officials to discuss the resurfacing of five students on campus who the police were searching for in connection with a sedition case.
Police officials, who are positioned outside the varsity campus since Sunday night after they got inputs about presence of the students on campus, said they will talk to the Vice Chancellor after the meeting and ask him to direct the students to surrender.
JNU Registrar Bhoopender Zutshi said he got to know about the presence of the students on the campus from media reports only and has not heard from any of them so far.
Five JNU students, including Umar Khalid, who the police have been looking for in connection with a sedition case, on Sunday surfaced on the campus, saying they did not do anything wrong but were 'framed' using a doctored video.
Among the five was Umar Khalid, whom the police have been looking for since February 11. Khalid has been on the police's radar after he was named as the person who organised pro-Afzal Guru event that led to arrest of JNUSU Kanhaiya Kumar.
All five students are: Umar Khalid, Anant Prakash Narayan, Ashutosh Kumar, Rama Naga and Anirban Bhattacharya.