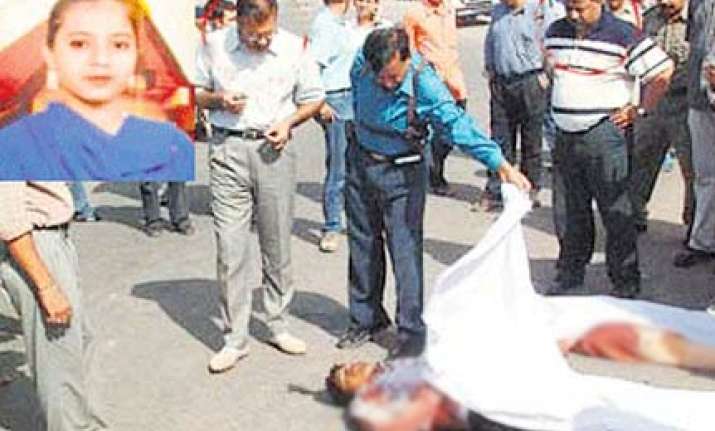 Ahmedabad: The Ishrat Jahan encounter case is springing surprises, much like the Sohrabuddin and Tulsiram fake encounters -- under investigation of CBI and CID respectively, reports Times of India.  
The Ishrat case is now under trial at Gujarat High Court. The court is hearing the case in connection with a petition filed by Ishrat's mother Shamima Kausar in Supreme Court. Kausar has raised questions over the veracity of the encounter and demanded a CBI probe.  
The latest twist in the tale is a ballistic report of the Directorate of Forensic Science (DFS) in Gandhinagar. The report says that of the seven weapons submitted by the high court-appointed Special Investigation Team (SIT) purportedly used by the cops involved in the encounter, two had not been used in the incident.  
It means that at least two police officers are lying. "This is very suspicious as these cops had not fired during the encounter and yet have submitted their weapons and are ready to take the blame for shooting down Ishrat, her boyfriend Javed Sheikh alias Pranesh Pillai, and two alleged Pakistani nationals Amjad Ali Rana and Zeeshan Johar, in June, 2004," said sources in the SIT, which was investigating the case. HC has now stopped the SIT from further probe.  
SIT officials, however, believe that the two officers who did not fire and yet were part of the encounter can reveal the truth behind the encounter.  
The seven weapons sent to DFS for ballistic examination were accompanied by bullets recovered from the four bodies as well as the encounter site near Kotarpur water works on the outskirts of the city. This anomaly was highlighted when the firearms and used bullets were matched by ballistic experts and none of the spent cartridges corroborated with the two weapons.  
Earlier, DFS had unearthed a similar suspicious fact -- a 9 mm bullet was recovered from one the victims' body. However, the corresponding firearm was not found among the seven official weapons submitted. This means that a private firearm may have been used in the encounter.