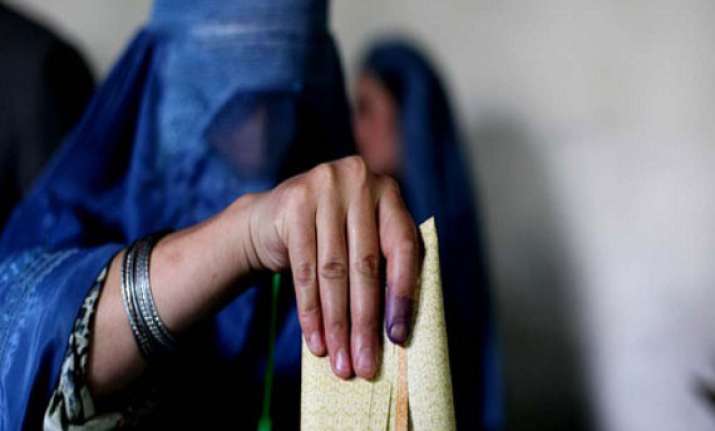 New Delhi: India today commended the huge turnout of voters in presidential elections in Afghanistan despite terror threats and said it would continue to work to support the people of that country in their efforts to build a strong, sovereign and democratic nation.
"We salute the people of Afghanistan who turned out in such great numbers to exercise their franchise today despite the threat of violence and intimidation from terrorists and those who do not wish to see a strong, democratic and sovereign Afghanistan", External Affairs Ministry spokesman said in reply to a question.
He said the "democratic expression of the will of the people of Afghanistan is a resounding rejection of the designs and ideology of terrorists and their supporters who continued to pursue their nefarious goals till the last day of campaigning".
"Today, the Afghan people, including its women and youth, have spoken in loud and clear terms. This is an important message that everyone should listen to. The spokesman praised Afghan security forces "who have worked tirelessly and made great sacrifices to make this day possible".
India, he said, will continue to work to support the people of Afghanistan in their efforts to build a strong, independent, sovereign and democratic Afghanistan.