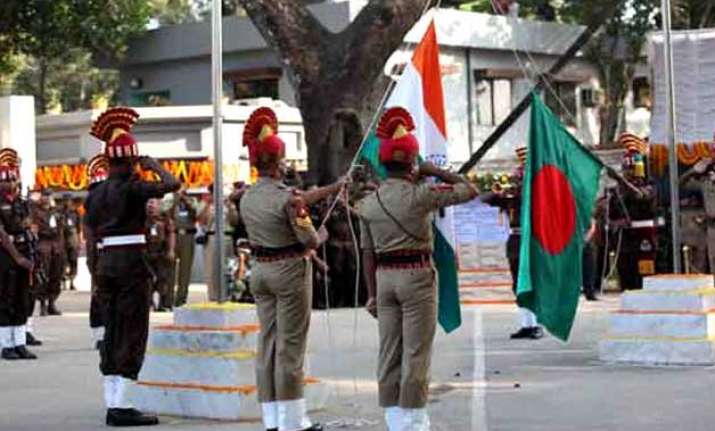 New Delhi: India has assured Bangladesh on Wednesday about the status of Land Boundary Agreement (LBA) and indicated that the bill to ratify it in Parliament would be brought soon. The issue was discussed during India-Bangladesh Joint Working Group meeting and the home secretary-level talks held in Delhi on February 16-17.
Though LBA was not on agenda, Bangladesh raised the issue and was given "positive feedback" from Indian officials. "They were inquisitive about the fate of LBA since it has already been ratified by Bangladesh Parliament.
Though the BJP and Trinamool Congress were earlier opposed to the bill, they shed their reservations and supported it during deliberations of the standing committee.
The other key issues discussed at the home-secretary level talks were related to security and border management. The two sides agreed to a coordinated border management plan, more joint patrolling to tackle crimes including smuggling and heightened border vigil through deployment of Bangladeshi troops in hitherto unguarded areas adjoining Tripura and Mizoram.
The Indian delegation, led by Union Home Secretary L C Goyal, appreciated the steps taken by Bangladesh authorities in acting against carriers of fake Indian currency notes, and action taken against Indian Insurgent Groups (IIGs) taking shelter in the bordering areas of Bangladesh.