Follow us on "No Muslims in my house," said the landlord of an apartment in Regency Park, Gurgaon, when I approached him for taking his house on rent.
The man, who seemingly belonged to an upper middle class Hindu family, was hell bent that his house will not go to any Muslim.
Fine! It was his home his choice!
His response did not shock me. I have been facing such discrimination since long, just because I embrace Islam.
Religious discrimination is not new in India. Even US President Barack Obama made a strong pitch for religious tolerance on January 27 during his three-day visit to India. He said that India will succeed as long as it will not "splinter along the lines of religious faith". But I guess it went to deaf ears.
Yes, I am a Muslim! I am from Kashmir!
I am a 37-year-old independent woman, looking for a comfortable 2BHK apartment for me and my mother but unfortunately Delhi/NCR, the city which is known as the heart of India, could not provide me such a place.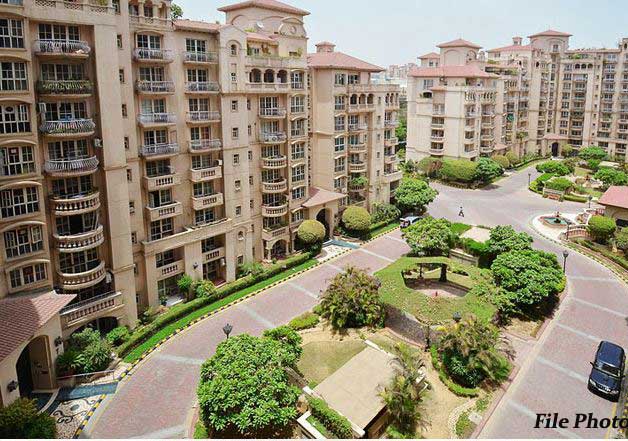 I am not denying the fact that finding a rented house in Delhi is a cake walk for single (divorced/widow/bachelor) people. You will find many of them searching a homely place.
But I was denied the apartment only because I hail from the Muslim community - The community that represents 12.9% of the total population of the national capital.
Isn't that shocking?
This incident happened with me in the Millennium City -Gurgaon, which I assumed houses elite people who do not discriminate on the basis of religion. The incident provoked me to tell the dark and bitter reality of my life to people.
So, I posted the incident on Facebook.  It was not meant to gain sympathy and neither to project myself as a victim, but just wanted to ask a simple question to the society-  
"Why such discrimination on the basis of religion when we are moving in the era of secularism"?
On reading my post, some people felt sorry about it, some offered their residences to me while some suggested me to find house in Muslim dominated areas like Okhla, Safdarjung, Jamia, Shaeen Bagh etc.
I was overwhelmed with the love and support but certainly I can't buy the fact that Muslim should live in a particular area to feel secured.
No doubt, enforced ghettoisation is a major issue affecting Muslims in various parts of the country. In wake of riots, anti-Muslim programs, often the community is forced to flee to separate places to gain a sense of security.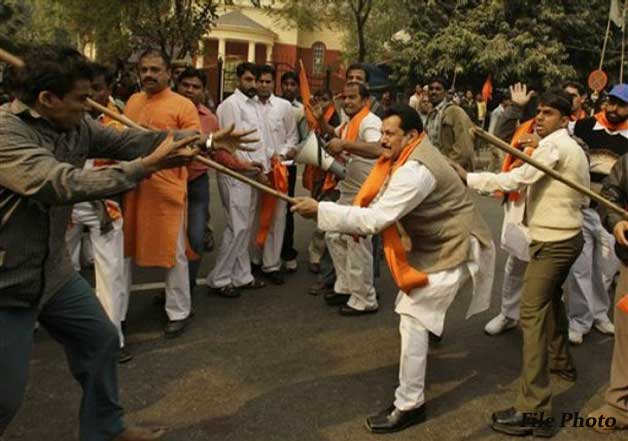 Shockingly, even in places where there have been no riots, many Muslims prefer to live in Muslim-majority localities for fear that anti-Muslim violence can break out at any time. Living in their own localities makes them feel secured.
Moreover, many middle class Muslims too prefer to live in Muslm specific areas, despite the fact that they can afford living in more posh, upper caste Hindu-dominated areas. The Hindu landlords often simply refuse to rent out their houses to Muslim tenants, which in return promotes ghettoisation.
According to a recent study by TwoCircles.net, a not-for-profit publication, out of 1960 registered societies in Delhi, 1345 have no Muslim members at all. To be more concise, Muslims form 12.9 per cent of Delhi's population while average Muslim membership in the city's registered housing societies is less than four per cent.
But, the question is why should we live as refugees in our own country? I want to live like a free bird and not caged in a specific area.
People just remember that I am a Muslim but people forget that I am an Indian too and have all the rights to live in my country wherever I wish to.
Often our being Indian is questioned. Remarks are made when an Indian looses a match to Pakistan or vice-versa.
Though, landowners' response didn't shatter my hopes to find a good house for me and my mom but certainly the incident brought the prolonged rivalry between Hindu and Muslims wide open.
In February 2014, Captain Zainul Abidin Juvale, who safeguarded the 727 Indians struck in Kuwait in 1990, was denied a flat in Mumbai's Bandra.
Reason? The obvious - because he is a Muslim!
Such incidents, however, portray the entire community in bad light which should not be the case in the country known for its Unity in Diversity.
However, Indian society is by and large a secular one; I have dozens of friends who do not care about my religious orientation at all. We eat, drink, hang around and make merry without thinking of which God we pray to.
Such discrimination on the basis of religion does affect our trust in the Indian system, government and people. The Hindu-Muslim rivalry which started at the time of partition in 1947 got the soil from Ram Mandir – Babri Masjid controversy.
And even till now, generation after generation, the spat between the two religious communities is seeing no end any soon.
Hardliners from both the sides add fuel to the fire by their controversial statements which in return ignite the hatred for each other.
But when will it stop….Is there any answer to it?
As told to Rumani Arora