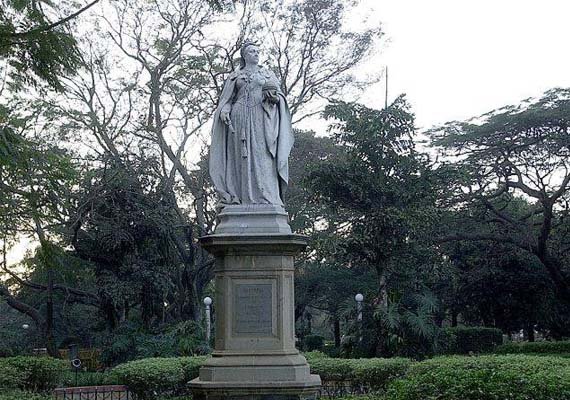 Agra: Heritage conservationists in this Uttar Pradesh town were alarmed over the activities and threats of the Bajrang Dal group after its members forced the administration to uninstall three rare statues of Queen Victoria here.
When morning walkers came to Paliwal Park Monday, they were surprised to find Queen Victoria's three statues missing from a concrete podium in front of the the Taj Municipal Museum.
"The administration mounted these tall statues on specially constructed platforms," said Rajiv Saxena, a conservationist.
Bajrang Dal activists last week had presented a memorandum to the district authorities and demanded dismantling of colonial vestiges and statues.
"At first, the district authorities resisted, but then someone at a higher level ordered the shifting of the statues," a police officer said.
The Bajrang Dal Tuesday issued another threat to the administration to change the name of the John's Public Library where the statues had been installed.