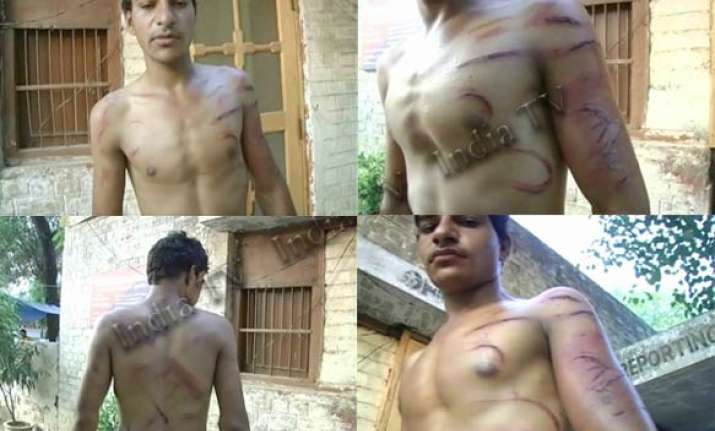 Gurgaon, Jun 25 : In a bizarre incident, a 25-year-old youth, a former employee of a travel agency here was brutally tortured by the agency owner and his associates on Thursday night. 

The man Surender worked as an accountant for SBT Tour and Travels in Rajiv Nagar. He was fired from the job but some days later he was again called by the agency to re-join.

On Thursday evening, the agency owner Mukesh Verma along with his gunman Ananat Pal locked him inside the office and thrashed him boldly, alleges Surender.

Surender was branded with a hot iron rod. The owner then rang up Surender's family to give Rs 2 lakh cash and take away the youth, after which the victim's maternal uncle went and informed police in Sector 14.Police arrested both the travel agency owner and his gunman on Friday and rescued Surender.