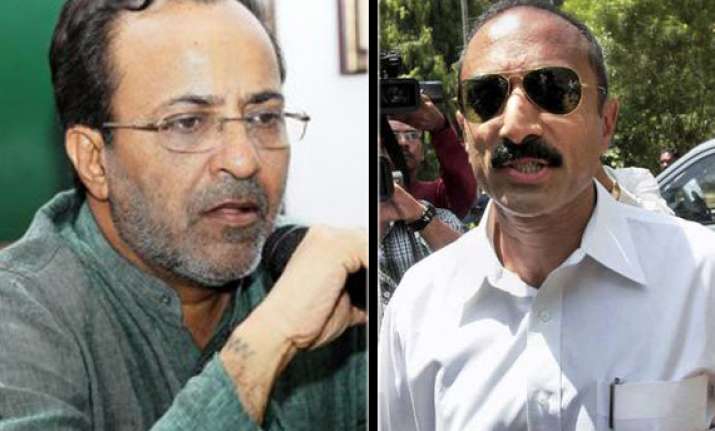 Ahmedabad, Oct 10: Gujarat government today claimed before a local court that state Congress President Arjun Modhvadia was also involved in the offence for which suspended IPS officer Sanjiv Bhatt has been arrested. 

The allegation was made by Special Public Prosecutor S V Raju in the court of Sessions Judge V K Vyas while opposing the bail application of Bhatt who has been arrested for allegedly fabricating evidence.

The hearing on the bail plea will continue tomorrow as the government had not yet concluded its arguments.

Bhatt was arrested on September 30 for allegedly threatening and forcing a constable to sign a false affidavit with regard to the IPS officer's presence in the February 27, 2002, meeting called by Chief Minister Narendra Modi after the Godhra train carnage. 

As per the FIR filed by constable K D Pant a few months ago, he was taken to Modhvadia's residence by Bhatt on the night of June 16.

Phone call records show that Modhvadia called the lawyer, who had allegedly prepared the affidavit on behalf of Pant, a number of times after midnight and also sent him SMSs around 3 am, the Special Public Prosecutor said.

This has been corroborated with the phone call records, statements of the lawyer and the notary, Raju submitted, adding this shows that the Congress leader was also involved, along with Bhatt, in committing the offence.