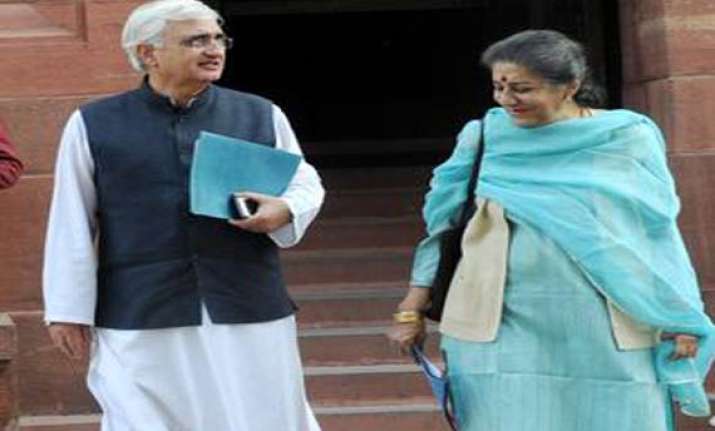 New Delhi, Dec 12:  Accusing the opposition of "double standards", Government today asked why it was raising the Lokpal issue outside while Parliament is in session.

"In democracy there is a platform for discussion on every issue. Parliament is the best forum for discussion." Information and Broadcasting Minister Ambika Soni told reporters outside Parliament House here.
Opposition leaders yesterday joined the protest of Anna Hazare demanding a strong Lokpal.

"Raising issues outside Parliament shows opposition's double standards. This is not acceptable," she said adding "when we speak outside Parliament they say it is against parliamentary tradition."

Soni said, "we also want strong Lokpal but it should be discussed in Parliament."

Law Minister Salman Khurshid said, "Parliamentary democracy is based on discussion and there should be discussion on every issue."

Asked whether opposition did the right thing in discussing Lokpal issue outside Parliament, Khurshid said "this should also be discussed in Parliament."

Union Minister Farooq Abdullah said, "Parliament is supreme. So, they (Opposition) should put forth their views in Parliament which is the right forum".