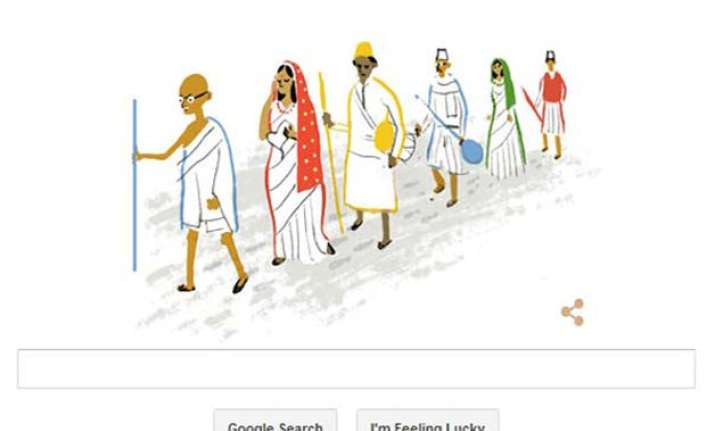 New Delhi:  Google India's doodle is today celebrating 69th Independence Day of the country.
The home page of the search engine is showing Mahatma Gandhi leading the Dandi march of 1930.
The doodle showed Mahatma Gandhi leading the march with his followers, both men and women dressed in green red and dark yellow.
India celebrated its 69th Independence Day on Saturday.
Independence Day has great significance because it reminds the people of the unity and diversity of India. It is the day when India became free from the British Rule after 200 years of slavery.
India is the only nation that has more than two billion people of different religion, language and culture, living together and celebrating every occasion with great zeal.