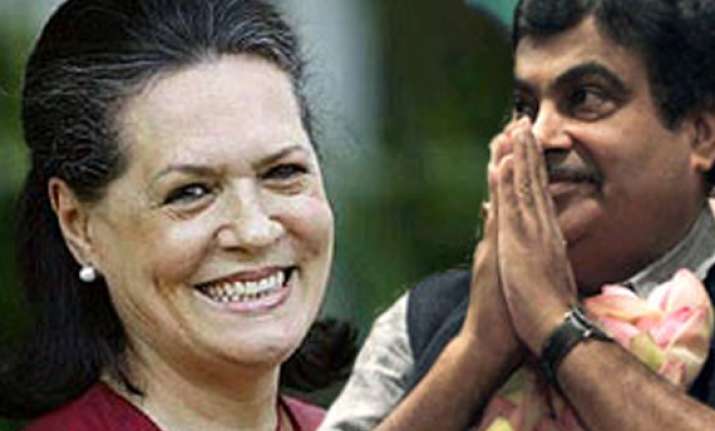 New Delhi, June 4: BJP President Nitin Gadkari today called on UPA Chairperson Sonia Gandhi to invite her to his son's wedding.
Sources close to Gadkari said the meeting with Gandhi was purely personal and he had gone to her residence only to extend an invitation for his son Sarang's wedding on June 24 in Nagpur.
Gadkari is also hosting a reception on July 2 here at Ashoka Hotel.
"Only family matters- how many members in the family and so on- were discussed. There was no discussion on any political issue," a BJP leader said.
Sources at 10, Janpath corroborated this, saying the meeting was to extend an invitation to Gandhi and there was nothing beyond that. "There was nothing political," they said.