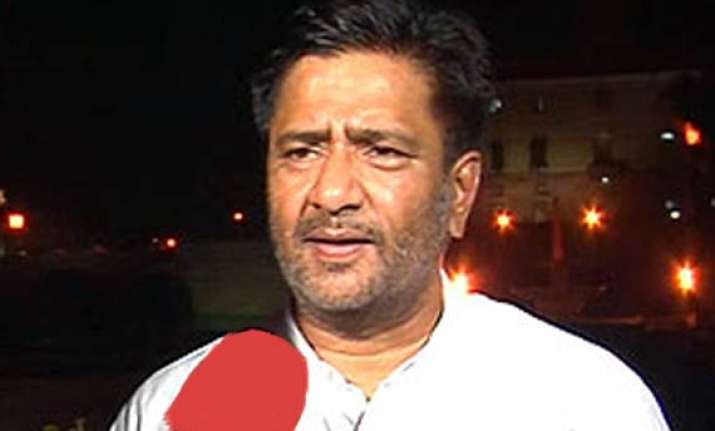 New Delhi, Nov 30: The voices of dissent in Congress over the issue of FDI in retail on Wednesday grew louder with another party MP from Uttar Pradesh Praveen Singh Aron striking a cautious note on the controversial matter.
 
 Aron told PTI that he has written to Prime Minister Manmohan Singh giving a number of suggestions including the need for making known the rules and regulations for allowing FDI in the sector.
 
This, he said, was necessary to ensure that investors should not get "undue benefit".
 
The MP from Bareilly, who has also written to Commerce and Industry Minister Anand Sharma, said there was a need for a "proper debate" on the rules and regulations to avoid dumping of cheap goods from neighbouring countries like China.
 
He wanted that at least 70 per cent of manufactured goods available through the FDI in retail should be sourced locally and said there should not be any attempt to pass off CKD (Completely Knocked Down) kits as 'locally manufactured goods'
 
 Aron also demanded that global retailers should be asked to source at least 40 per cent of their merchandise from the domestic micro and small enterprises (MSEs).
 
The Commerce and Industry Minister had clarified that the foreign retailers will be required to source 30 per cent of their requirements from the Indian MSEs and not outside the country.
 
The letter has come ahead of Sharma's meeting with Congress MPs tomorrow to allay their concerns. Finance Minister Pranab Mukherjee has already briefed them.
 
On Tuesday, another party MP from UP, Sanjay Singh, had opposed the Centre's decision.

Kerala PCC Chief Ramesh Chennithala has also written to the Prime Minister against the move.