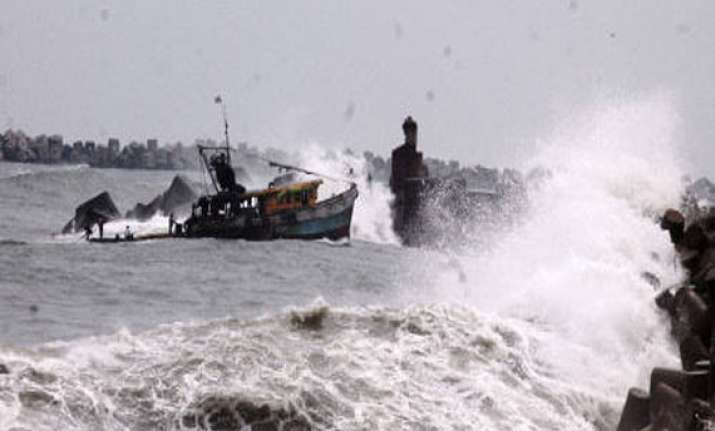 Bhubaneswar: Eighteen fishermen, who had ventured out in the sea despite being warned of Cyclone Phailin, were still stranded on their trawler off the coast of Paradip in Odisha for the second day yesterday.
The fishermen had sent distress calls from their mobile phones after being stranded yesterday, but coast guard vessels could not set sail because of stormy seas, Revenue Divisional Commissioner, central division A K Padhee told PTI here.
Padhee said he contacted the Air Force to make an attempt to rescue the fishermen, but this was also not possible as the winds were above 20 knots.