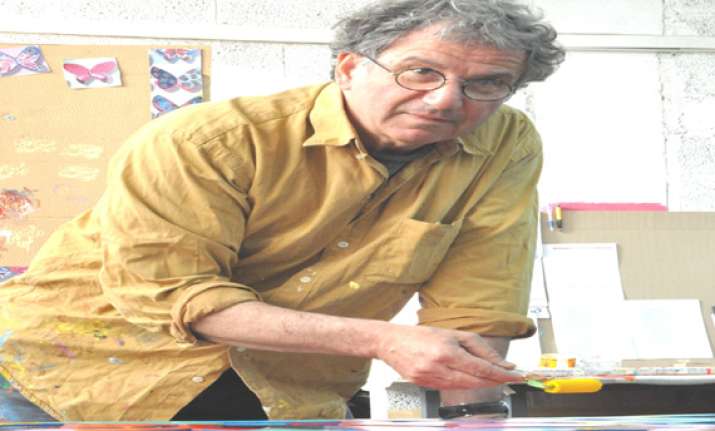 New Delhi: After his vibrant 3-D sculptural metal installations were showcased at the India Art Fair earlier this year, Israeli artist David Gerstein has arrived in person to exhibit a body of new works for his first solo in India.
Titled 'Poetic Mirror', the show curated by Alka Pande is being brought to India by Bruno Art Group and is set to exhibited at the Visual Arts Galleryfrom May 6 till May 15.  Born in Jerusalem in 1944, Gerstein studied in Jerusalem, Paris, New York and London and started exhibiting his work in 1971.
He uses a large spectrum of media such as wall sculptures, paper cuts, prints and photographs and other small objects. He is most famous for his large, outdoor installations, which are very much part of the Israeli landscapes.
Gerstein has already tasted success in the Indian market with many of his works being sold to Indian collectors post the India Art Fair. The artist considered the pioneer of 3-D metal art is however on his debut India visit.  
"Unfortunately, I have never been to India before but for many years, I have been reading about it and hearing stories or seeing films that it seems I know what India is like.
My passion for colours always makes people inquire whether India helped determine my love for strong fresh colours which is so typical to the Indian culture," he says.  
"Some of my works involve a lot of details and are rich in colours which in recent years have disappeared from the art world trends", says Gerstein.