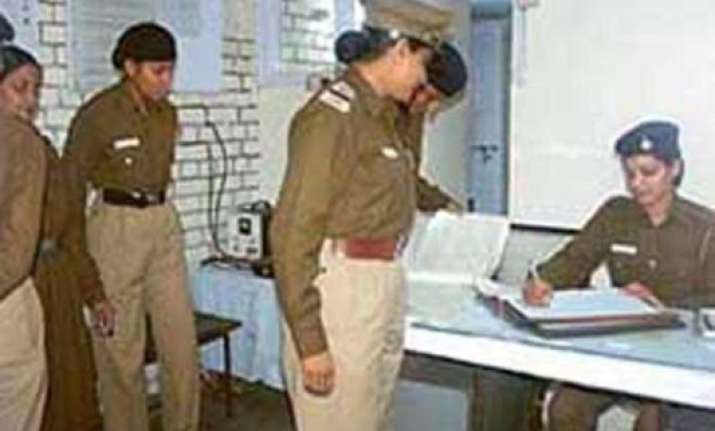 New Delhi: It was exactly 153 years ago on October 18, 1861 that the Delhi Police had registered its first ever FIR under the Police Act.
The FIR at the Subzi Mandi Police Station of North Delhi was about burglary of items like 'hookah', cooking vessels, and a 'kulfi'. The force today held a small function to commemorate the filing of the "historical document" containing the first FIR after the Indian Police Act 1861 came into effect.
The First Information Report was registered by one Maeeuddin S/O Mohd Yaar Khan, a resident of Katra Sheesh Mahal, about burglary of articles worth 45 annas (Rs 2.81 then) from his house.
"The FIR was originally filed in Urdu. When we got it translated, we came to know that articles such as three large cooking vessels, three small cooking vessels, a bowl, a kulfi, a hookah and some women's cloths were stolen from the complainant's house," said Deputy Commissioner of Police (North) Madhur Verma.
The North Delhi Police has got the FIR photo framed and it will be displayed at a museum. A photograph of FIR was today put up at the Subzi Mandi Police Station where the event was held.
As per records, there were just five police stations in Delhi in 1861 and Subzi Mandi was one of them. The four other Police Stations were Mundka, Mehrauli, Kotwali and Sadar Bazar.
Officials said the Subzi Mandi Police Station still possesses "several case properties" of that period. Some of the other interesting complaints registered in those days include a report of theft of a mule (tattu) which was registered in April 30, 1895.
On February 16, 1891, an FIR was registered with the same police station about theft of 11 oranges worth two annas while on December 13, 1894 a man was caught red handed pick pocketing four annas.
On March 15, 1897 a man was arrested for robbing 'payjamas' worth five annas. He was awarded a punishment of five lashes by the court.