Follow us on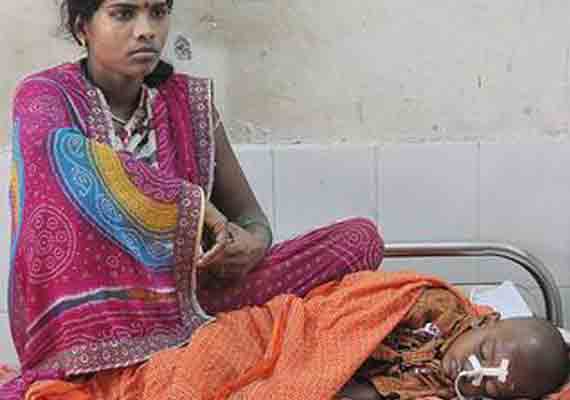 Gorakhpur: Acute brain inflammatory disease encephalitis has claimed 623 lives this year in eastern Uttar Pradesh, according to government data.  
Of the 2,978 children admitted this year at different hospitals in Gorakhpur and Basti division, 623 died of the disease, as per the data from the office of Additional Health Director.
"The government was concentrating on eradicating mosquito-borne encephalitis, whereas 98 per cent patients suffer from water-borne encephalitis to which no attention was paid," R N Singh, a senior child specialist doctor and a crusader against the disease, said.
Water-borne encephalitis spreads due to contaminated water and malnutrition, but the government has not taken steps to check the root causes of the disease, he said.