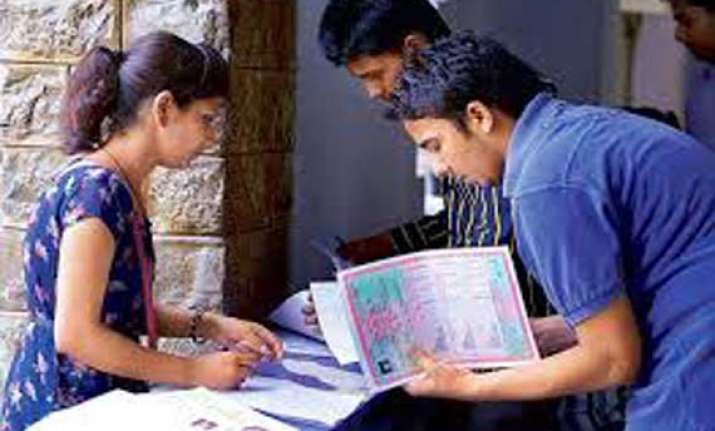 New Delhi: The admission process for 54,000 seats under Delhi University's four-year undergraduate programme is set to begin from Monday.
Students from all over India and even from abroad apply for admission in the Delhi University.
With students scoring high percentage in CBSE Class 12 examination this year, the university officials are speculating that cut-offs will soar.
A centralised form, with both online and offline options, would cost Rs 100 for general candidates and Rs 50 for SC/ST and OBC candidates.
Last year, the university received more than 250,000 applications for the 41 undergraduate courses. This year, it is expecting the number to reach 350,000.
Cut-offs are expected to be high this time as well, with a larger number of students – about 2,500 in Delhi – scoring above 95% in their Class 12 board exams.
The option of choosing colleges in the form has been kept out again. Principals, however, are not happy with this decision.
According to them, institutes will have no way to ascertain how many students are actually interested in their colleges, thereby forcing them to push up the first and second cut-offs.
St Stephen's and Jesus and Mary College will conduct their own admission process. Aspirants who wish to apply to these two colleges can only fill the forms online.
The last day for filling form is June 16 while the first cut-off list will be released June 24.
Delhi University has 77 colleges affiliated to it.