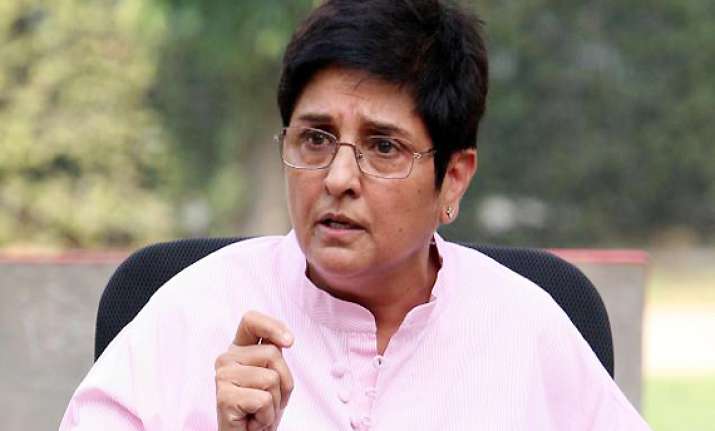 New Delhi, Dec 28: Team Anna member Kiran Bedi today downplayed the low turnout at Anna Hazare's fast in Mumbai, saying one should not just go by the number of people who turn up at the venue but the support received from the masses on internet and other means should also be taken into account. 

Bedi said lakhs of youth have been expressing their support to the anti-corruption campaign on the internet and millions of people have been watching Hazare's agitation live on television, which is also a form of support. 

"One should not just go by the number at the venue. If one had seen the number of people who marched from Juhi beach to MMRDA grounds, he/she will not say that the turnout is low.  We have been successful in creating awareness among the people," she told reporters at Ramlila Maidan here. 

"There are millions of people who are watching the fast live on television channels. They also support Anna Hazare. It is not necessary for them to come to the venue. See the support we get on internet," she said.

Bedi was responding to a volley of questions on the low turnout at Hazare's fast venue in Mumbai as well as the Team's relay fast in New Delhi.

Bedi also said Team Anna would continue to create awareness among the public on Lokpal and will fight till the end.

"Time has come now for the right laws to be passed. We made the Parliament at least listen to voices of the people.  But the Bill that has been passed did not reflect the views of the people," she said.

Bedi said the whole movement was aimed at "freeing" the CBI from political manipulations and rued the fact that it could not be achieved as of now.