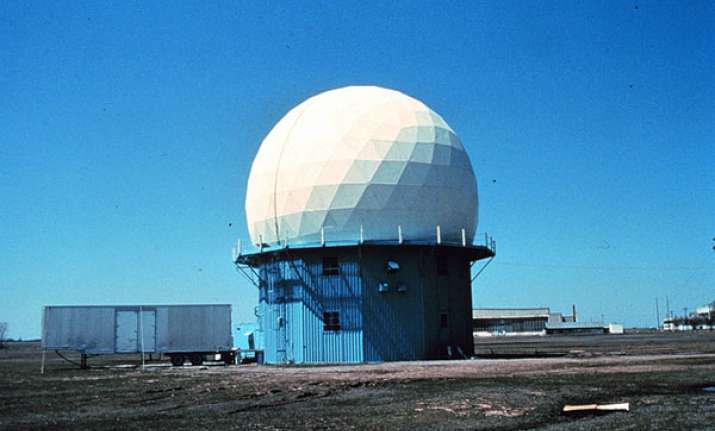 Kendrapara (Odisha), Sept 14 :  Taking note of security concern, the Meteorological department has decided to install German-made Doppler radar system in Paradip instead of Chinese-manufactured system for generation of foolproof weather data and advance cyclone warning information.
The commissioning of Paradip Doppler radar station has got delayed after the Defence ministry disapproved the system with China-made gadgets from national security point of view.
"The matter has been taken up by the Union ministry of Earth Science after Odisha government shot off a series of letters for expeditious commissioning of the project. The ministry of Defence has agreed in principle for the launch of the project," said state director of Indian Meteorological Department (IMD), Sarat Chandra Sahu.
"The Chinese system has been rejected. Now the Paradip
station would have an improvised German-made Doppler radar,"
Sahu said
"The China-made doppler radar system is still in our possession. After Defence ministry directed us not to install the China-made set, it has not been put to use.
The building and other infrastructures are ready for the launch of the state-of-the-art weather station. Once the German-made system is provided to us, the station would get operational without any further delay," he informed.
Security concerns were raised by the Union Defence ministry. It was apprehended that the in-built chips in the radar might help pass on vital information to the manufacturing country, said an official.
The installation of Doppler radar is of paramount importance as this region has a history of natural calamities including cyclone, storm and tidal surge.
To aggravate the matter, the analogous radar put in place in Paradip weather warning station has gone out of order leaving advance weather and cyclone warning system haywires, said an official.
The radar commissioned in 1986 has outlived its utility as it had a lifespan of 20 years. It has turned defunct now, he said.
The obsolete analogue radar installed at the Paradip weather station for the weather forecast has turned defunct even as harried meteorology personnel are now entirely dependent on the weathermen at Vishakhapatnam and Kolkata for forecast update, State Meteorology head Sahu said.
"In recent months, the weather, storm, low pressure and cyclone warning from the Paradip radar station is way off the target.
Prediction is often going wrong. Fishermen communities particularly those engaged in hazardous sea fishing are no more reposing trust in weather warning being issued by the said station from time to time," alleged Narayan Haldar, president, traditional marine fish workers' association.