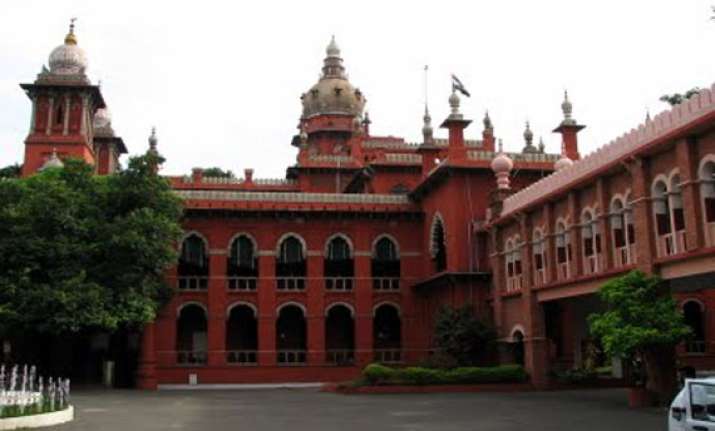 Chennai, Aug 1 : Madras High Court  yesterday restrained the Special Investigating Officer, probing the death of Dalit youth Ilavarasan, from filing the final report in the case.
The interim order was passed by Justice K K Sasidharan on the petition of Ilavarasan's father Elango seeking a Special Investigation Team probe into his son's death, who was found dead along a railway track in his native Dharmapuri District.
The Judge, however, made it clear that the order should not be construed as an expression of opinion on the correctness of the investigation so far carried out by the investigating officer, a Deputy Superintendent of Police.
The judge opined that the investigating officer should be given a reasonable opportunity to explain the steps so far taken and posted the matter to August 6 for further hearing.
He also directed the Government Pleader to verify the pending proceedings connected to the issue and produce the list of cases to ascertain feasibility of clubbing all such cases for disposal.
At present, the investigation is being conducted by the special investigating officer.
Maintaining that his son was murdered, Elango alleged that the investigation was not fair and the police was trying to bury the case as a suicide to appease communal forces.
Elango further alleged that authorities were trying to close the case as suicide and sought setting up of a Special Investigation Team, which includes a team of forensic experts, by the court.
Illavarasan was found dead a day after his wife, a caste Hindu girl, said she would live with her mother. Their inter-caste marriage had led to anti-Dalit violence last year in their village in Dharmapuri District.