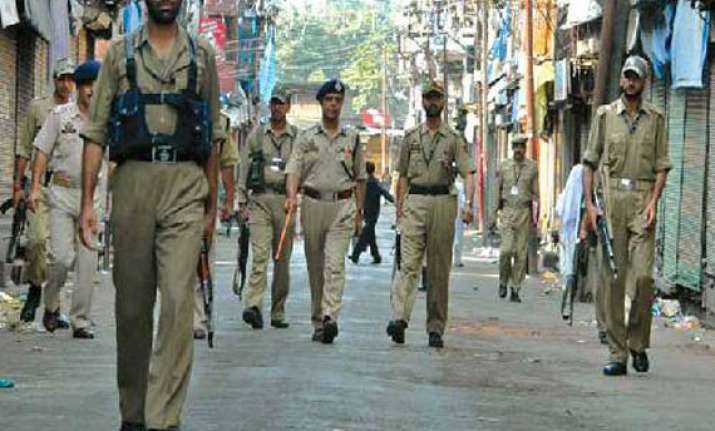 Srinagar, Nov 29: Curfew continued in parts of Srinagar Thursday, a day after sectarian clashes in some parts of the city, police said.
Curfew had been imposed in nine police station areas, including Lal Bazar, Nigeen, Safakadal and Rainawari.
On Wednesday, some groups of Shia and Sunni Muslims clashed in the Hawal area of old city Srinagar. The rioters had also resorted to pelting stones on police who intervened to bring the situation under control.
"Curfew has been imposed as a preventive measure to maintain law and order in these areas," a police officer said.
Contingents of police and paramilitary Central Reserve Police Force (CRPF) in riot gear have been deployed to enforce the restrictions in the affected areas.
Traffic intersections and main roads have been barricaded by coils of concertina wire.
"Since today (Thursday) morning no untoward incident has been reported from anywhere in the city," the officer added.
There was tension even in areas not under curfew as reports of the clashes spread. Authorities have also mounted vigil in other towns and villages of the Kashmir Valley with a mix of Shia-Sunni population.
Educational institutions, banks, post offices, businesses and other routine activities were also affected.
The Kashmir University has postponed all the examinations scheduled Thursday.