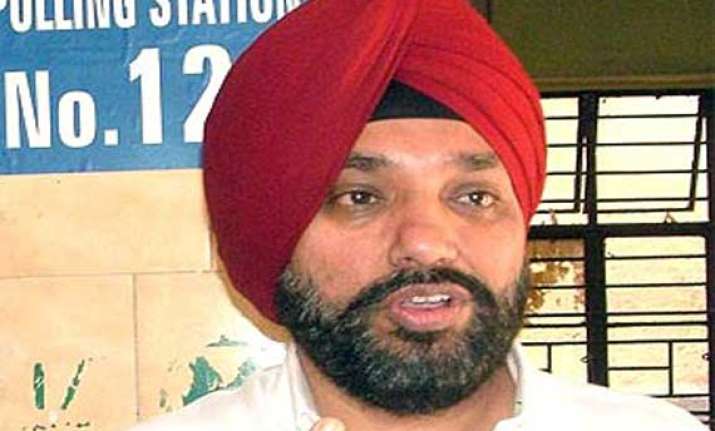 New Delhi: Training its guns against AAP, Delhi Congress on Tuesday announced that it will start an "expose-all" campaign against former Chief Minister Arvind Kejriwal, whom it accused of "abandoning Delhi at the mercy of bureaucrats" to further his own "political ambitions".
"Arvind Kejriwal has abandoned people at the mercy of gods and bureaucrats. He is a runaway and from February 23 we are launching a 'Poll Khol Abhiyan' against him to expose the lies he had been telling in the name of common man's welfare," Delhi Pradesh Congress Committee President Arvinder Singh Lovely told reporters.
Thousands of Congress workers will assemble at Connaught Place's Central Park in the morning that day and a 20-foot effigy of "Kejriwal's falsehood" will also be burnt there, state unit leader Mukesh Sharma said at a press conference.
Lovely termed the Kejriwal-led 49-day AAP government as a "government of promises and no performances" and its sudden departure as an "act of betrayal" to the people.
"Kejriwal has only indulged in telling lies to people. He is a king of lies. And, his mid-way exit will spell doom for ordinary people like safai karmacharis, teachers and DTC employees who will find it difficult to earn their salaries after March 31, since the AAP government did not allow the finance bill to be passed in the Assembly," he said.
The state unit chief further alleged that while Kejriwal is "busy furthering his electoral ambitions", the current political scenario in Delhi will only "compound the woes of people".
"If the subsidies are not going to be extended after March, the water bill and power tariff are going to increase and the sufferer eventually will be the common man, whom Kejriwal claims to fight for," he added.
Coming down hard on Kejriwal-led government hoardings and posters, brought out during its brief regime, in some parts of Delhi, Lovely alleged they were in "violation of municipal laws" and urged the Municipal Corporation of Delhi to "take action" against them.
The state unit also announced that as part of the campaign a committee will be constituted to "examine the anti-people, unconstitutional and unlawful decisions" allegedly taken by the Kejriwal government during its rather short-lived tenure.
Talking about the Lok Sabha polls preparations, Lovely said, "While this 'Abhiyan' marks the beginning of our campaign for the general elections, we are also going to hold district-wise conventions, among other measures to gear up for the electoral battle ahead."
"Our fight is against the lie-ridden AAP and the BJP-led misrule in the MCDs here," he said.