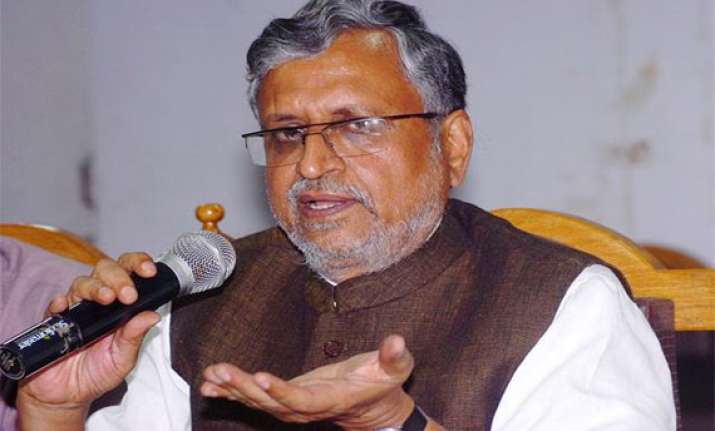 Patna: Aiming to replicate its success of Lok Sabha elections in the Assembly poll next year, the BJP today held deliberation on mapping a strategy to go about it and also decided to observe June 16 as 'betrayal day' to mark the first anniversay of the break-up of alliance with JD-U.
Top Bihar BJP leaders like former deputy chief minister Sushil Kumar Modi, Leader of Opposition in the Assembly Nandkishore Yadav, Bihar unit chief Mangal Pandey and others held a meeting with district unit chiefs here.
The leaders asked the district unit chiefs to gear up for the coming crucial Assembly bypolls later this year and Assembly poll next year.
Modi lauded them for working hard to script a huge success for the party in the Lok Sabha election, in which BJP bagged 31 out of 40 seats in the state.
Modi hailed Prime Minister Narendra Modi for successfully using modern communication technologies to woo voters, noting it was micro-management of the poll that saw the day for the NDA.
Outlining a series of programmes, state unit BJP chief Mangal Pandey said that the party would organize district level meetings between June 2 and June 5 next and block level meetings from June 6 and June 10.
The BJP will also organzie "betrayal day" in all blocks on June 16 to mark the first anniversay of the break-up of alliance between the two parties last year on that day, he said.