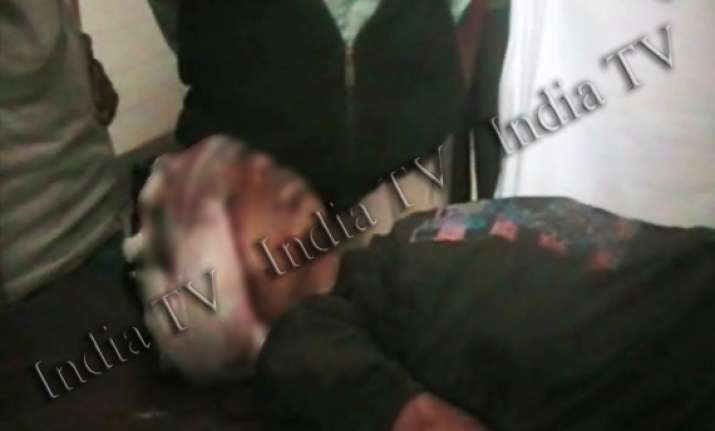 Lucknow, Mar 6: Sporadic violence involving Samajwadi workers broke out in Uttar Pradesh today in which one boy was killed, two people injured and TV cameras smashed during a clash with mediamen who were trapped in separate incidents.

Fresh from his party's stunning victory in Assembly elections, Samajwadi leader Akhilesh Yadav condemned the violence and assured that action will be taken against all those who have taken law into their hands. He said he was aware of the three incidents in Sambhal, Jhansi and Firozabad.

Police said the 12-year-old boy identified as Danish died after being hit by a bullet during celebratory firing allegedly by supporters of SP candidate from Sambhal assembly seat Iqbal Mahmood this evening. Sambhal is about 350 km from here.

Superintendent of Police D K Garg said necessary action was being taken.

Reports reaching here from Jhansi, about 300 km from here, said supporters of SP clashed with some TV cameramen during which some of their equipments were broken. The mediamen were also trapped in a room.

A complaint in this regard has been registered with the district administration, sources said.

Jhansi SP Satish Ganesh said the journalists are safe and there is no danger to them.

Akhilesh said two groups clashed before the results came out in Jhansi and that he had spoken to police.

"We have discussed to get mediapersons out safely and stern action will be taken against who's behind it," he said, adding "it is time of election results and is still nto clear to what happened."

In Firozabad, two people were injured with one receiving gun shot injuries as supporters of defeated Samajwadi Party candidate from Sadar seat, Azim Bhai clashed with police and opened fire demanding recounting on the seat which it lost to BJP by a margin of 2,015 votes.

The SP supporters squatted on the National Highway at Nagla Bati area demanding recounting of votes and they clashed with the police which reached there to disperse them, police sources said.

As police resorted to lathi charge and lobbed tear gas shells, the mob indulged in heavy brick batting and also opened fire resulting in injuries to one Shanu (22) and another ten-year-old boy.

According to SP, Manjil Saini, both the injured have been referred to Agra for treatment and additional force has been deployed in the area.

The SP described the situation as tense but under control.