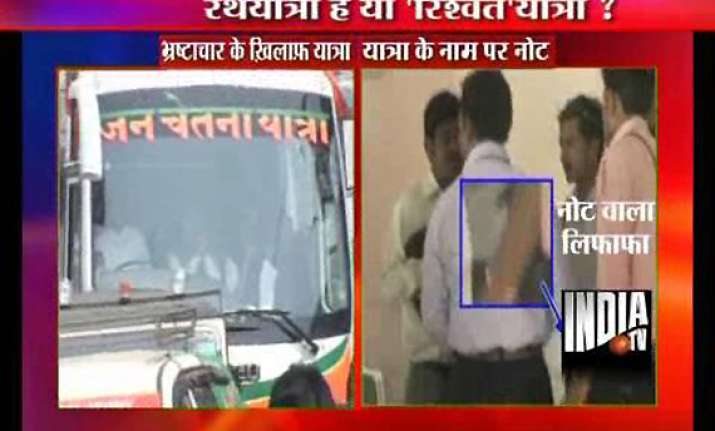 Bhopal/Satna, Oct 15 : Madhya Pradesh's ruling BJP tonight suspended its Satna district media incharge in connection with alleged bribing of local journalists for coverage of L K Advani's anti-graft yatra.


State BJP chief Prabhat Jha ordered immediate suspension of Shyam Gupta, said the party's state media incharge Hitesh Vajpayee in Bhopal.




Earlier in the day, Advani told reporters in Satna that he will ask the Madhya Pradesh party chief to inquire into the matter.




"I have taken note of your allegations. I will ask him to get an inquiry conducted into the incident," said Advani when asked about allegations of certain local journalists that they were given currency notes of Rs 500 each in an envelope after a press conference by local BJP leaders on the yatra.