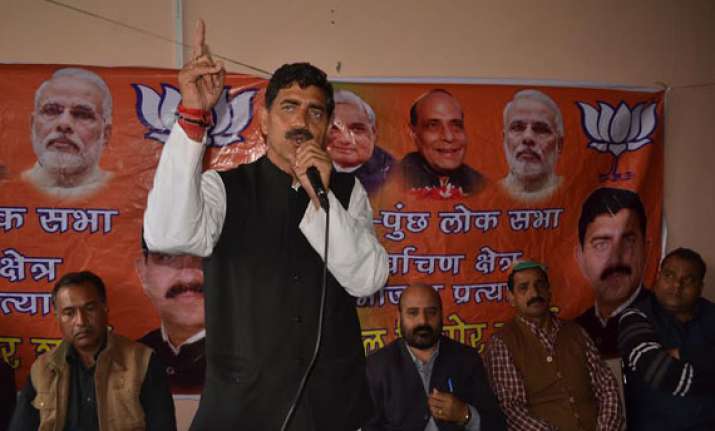 Jammu: Thanking the people for reposing their faith in the party and ousting the Congress-NC alliance in the state in the just-concluded Lok Sabha elections, BJP today said it is also the victory of the people and the development plank of Narendra Modi and his nation-centric principles.
"It is victory of the people and also victory of the development plank of Narendra Modi, his clear vision and nation-centric principles and ideology of BJP," Jammu MP and BJP state unit president Jugal Kishore Sharma told reporters here today.
Flanked by Jitendra Singh, who won from the Udhampur constituency, Sharma said the credit for BJP's victory goes to the people and party cadre. The people of the state have reposed their faith in BJP and have unambiguously rejected National Conference-Congress combine, he added.
"The victory of BJP is that of toiling and struggling nationalist forces, and of those who want a change and improvement for better in the state and desired to see the end of dynastic rule and victory of those who no longer could suffer mis-governance of UPA-I and UPA-II," Sharma said.