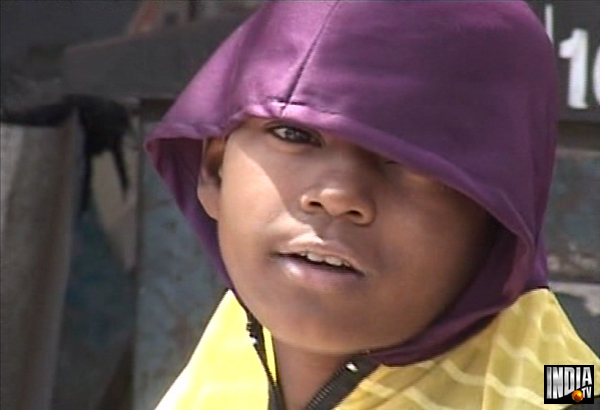 Ahmedabad, Mar 15: Ten-year-old Raju Makwana studies in Class Two in Hasanpur Municipal School Number 2 in Ahmedabad. On Wednesday, he came late to his class, and was ordered by the lady teacher to go and wash the toilet.

Raju took a water full of pail into the dirty toilet, and slipped on the wet floor.

His right eye was damaged as his face banged the handle of the pail of water.

With blood oozing out of his eye, Raju attended the school for the rest of the day, and when he returned home, his parents rushed him to the hospital, where doctors said Raju has lost his eyesight . There was no attempt on the part of school authorities to provide him with first aid treatment.

However, the school authorities are giving their own garbled version of the story.  Shakuntala Behn, the lady teacher who ordered Raju to wash the toilet said, Raju was alright in school and had gone home hale and hearty.

The Municipal School Board  has promised to investigate the matter and take action against the lady teacher if found guilty.

Local NGOs have demanded compensation of Rs one lakh  be paid to Raju Makwana forthwith.

Raju is in a state of trauma at the moment and is unable to speak coherently. Raju had lost his right eyesight two years ago because of influenza, but had regained eyesight through donation.

He lost the same eye because of corporal punishment in his school.