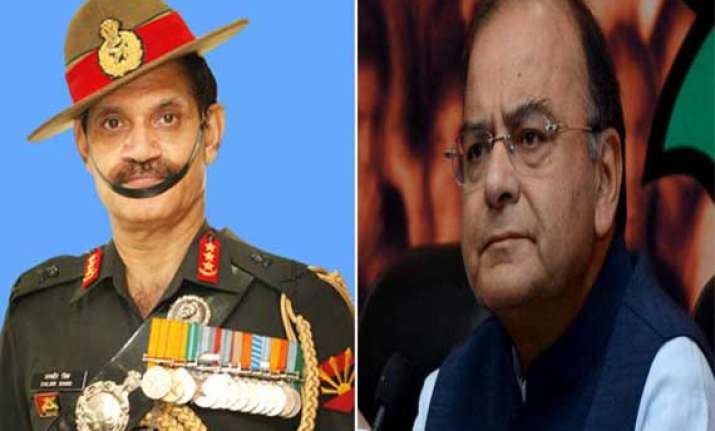 New Delhi: Defence Minister Arun Jaitley Wednesday said the appointment of Lt. Gen. Dalbir Singh Suhag as the next army chief is final and urged the opposition not to politicise the issue.
Jaitley's reply came as Congress leader Anand Sharma raised the issue in the Rajya Sabha, referring to tweets by former army chief and BJP minister V.K. Singh, and demanded his dismissal.
"We must keep army appointments out of the political realm. As far as the government is concerned, the appointment of the army chief is final," Jaitley said in the Rajya Sabha.
Raising the issue, Sharma questioned how V.K. Singh was making "repeated statements and tweets" even as Jaitley himself had put the issue to rest after taking charge as defence minister.
"Repeated tweets and statements made by V.K. Singh are unacceptable and highly objectionable... He's demoralising the forces, he should be dismissed," Sharma said.
The issue was raised in the Lok Sabha by Congress leader Amarinder Singh, who said V.K. Singh's comments are "derogatory" to the forces.
"The language used by him in the tweet is highly derogatory. The government has chosen an army chief, to call him a criminal, and to call the men under him dacoits... I hope the government is taking note of it and he will be dismissed from the council of ministers," Amarinder Singh said.