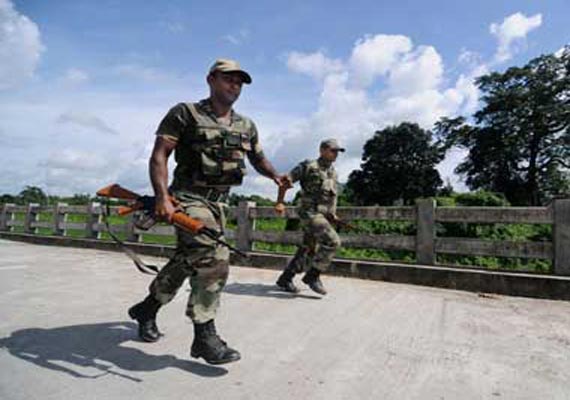 Itanagar, Jul 23:  An investigation has been ordered into alleged involvement of four army personnel in a burglary and cheating case at Banderdewa near here recently, officials said today.
The army is examining the veracity of the incident, Defence PRO based at Tezpur in Assam's Sonitpur district in a communiqué said.
"In case found guilty, strict action will be taken against the defaulters and no acts of indiscipline by our troops will be tolerated," the communiqué said.  On the reported recovery of weapons (AK-47), magazines, 180 live rounds of ammunition, the army termed it as "baseless" saying "these are weapons, ammunition and equipment carried by army personnel as they are authorised as per the nature of their duty.
"These are not recoveries," it added.
The communique said, "It is regrettable that an incident has occurred wherein army personnel, who acting on a tip off from an informer on a likelihood of an illegal weapon in a house of an anti-social element, launched an operation to recover it, have been alleged to be involved in extortion."
Stating that a case has been registered against these personnel who along with some civilians were allegedly involved in extortion of money from Tana Karan of Duimukh, it observed, "News of this nature and naming the Army only attempts to malign the image of the force which has been working tirelessly to usher in peace and tranquillity in North East."
The numerous social and community development projects undertaken that have benefited large sections of the general population are testimony to the noble intentions of the army," the communiqué added.