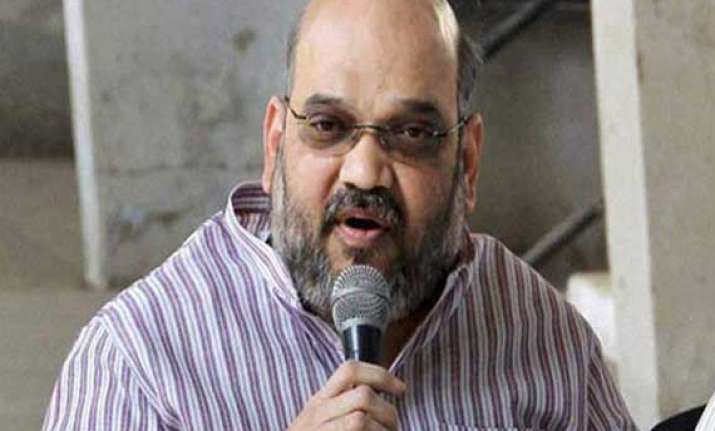 Ahmedabad: Following CBI's clean chit to BJP PM candidate Narendra Modi's close aide Amit Shah in the Ishrat Jahan fake encounter case, the state BJP today said "anti-Gujarat elements" have failed.
"The conspiracy of 'anti-Gujarat' elements has failed with this reply," Gujarat BJP spokesperson Harshad Patel said.
 "After the investigation was handed over from SIT to CBI, the Congress leaders and some of Union ministers have tried to drag Amit Shah's name in the encounter case," Patel said.
CBI today told the court that there wasn't enough evidence against Shah, former Gujarat Minister of State, Home. "There is no sufficient evidence against Amit Shah. Hence CBI has not charge-sheeted him," CBI officer Vishwas Kumar Meena said in an affidavit filed before the special CBI court here today.
The affidavit was in response to a petition filed by Gopinath Pillai, father of the Javed Sheikh alias Pranesh Pillai, one of the four persons killed in the encounter.
Pillai had sought to arraign Shah and former Commissioner of Police of the city K R Kaushik as accused.
"Attempts were made to defame and to implicate Gujarat government, its functionaries and the legal experts of the state in the fake encounter case. They also tried to make former Commissioner of Police K R Kaushik an accused," the state BJP spokesperson said.
Mumbra college girl Ishrat (19), Javed Shaikh alias Pranesh Pillai, Amjadali Akbarali Rana and Zeeshan Johar were killed in the encounter with the Gujarat police on the outskirts of city on June 15, 2004. CBI later said it was a fake encounter.