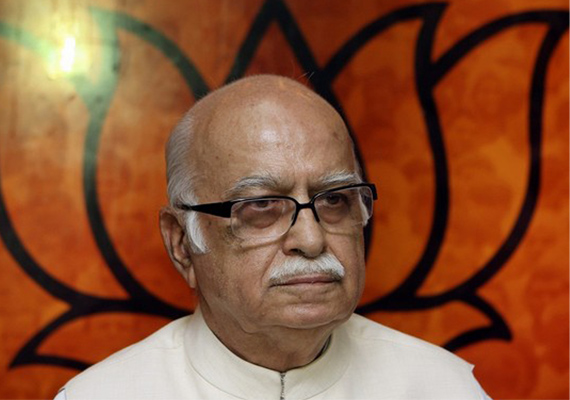 New Delhi, Feb 26: Senior BJP leader L K Advani today termed as "unprecedented" and "very serious" the remarks of Law Minister Salman Khurshid on minority sub-quota issue and said he welcomed the strong action taken by the Election Commission on it.

"I am very happy that the Election Commission reacted very strongly to what the Law Minister had done and those were unprecedented things in the history of India. Never before has a Law Minister violated the model code of conduct and never before has the EC censured a Law Minister," Advani told reporters.

He further said the panel had to write a letter to President Pratibha Patil on the issue.
 
Kurshid had promised 9 per cent sub-quota to minorities within the OBC quota at an election rally for Louise, his wife and Congress candidate from Farrukhabad.

When the EC had raised its objections, he had said he stood by his words, forcing the EC to write to the President. 

BJP had strongly objected to Kurshid's comments and subsequent behaviour. Later, another union minister Beni Prasad Verma reiterated Kurshid's promise at a public rally in the same constituency.

The opposition had then called Congress a party of "serial offenders" of the model code of conduct. 

"These are unprecedented things in history of Indian democracy and Indian elections. These are serious matters," Advani said.