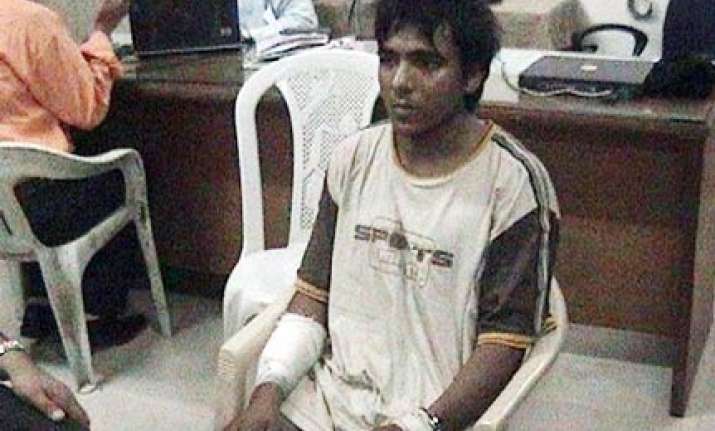 Islamabad, Oct 16: A Pakistani anti-terrorism court conducting the trial of leT's Zakiur Rehman Lakhvi and six others charged with involvement in the Mumbai attacks today said the case cannot proceed unless key witnesses like Ajmal Kasab and Fahim Ansari are examined.
Judge Malik Muhammad Akram Awan made the observation after prosecution lawyers were unable to satisfy him on two key issues - the serving of a non-bailable arrest warrant issued for Ansari and the receipt of written permission from India for sending a commission to interview key witnesses.
The judge, who conducted the in-camera proceedings at the anti-terrorism court in Rawalpindi, said a report submitted by the prosecution mentioned that another non-bailable arrest warrant issued for lone surviving Mumbai attacker Ajmal Kasab could not be served as he was on death row following his conviction and sentencing by an Indian court.
However, the prosecution's report was silent on the arrest warrant issued for Ansari, an Indian suspect who was acquitted by the court in Mumbai, the judge noted.
Unless the process of serving the warrant is completed and the court gets an opportunity to examine witnesses like Ansari, the trial cannot move forward, the judge was quoted as saying by sources.
The judge also heard detailed arguments by the prosecution and defence lawyers on the government's application to set up a commission to visit India to interview 24 key witnesses, including Kasab, the magistrate who recorded Kasab's confession and the police officer who led the probe into the Mumbai attacks.
The prosecution was unable to satisfy the judge that Pakistan had received written permission from Indian authorities for the commission to visit India, the sources said.
Defence lawyers produced clippings from the Indian media which said the Indian government would consider allowing the commission to visit the country if it received a request from Pakistani authorities. 
The prosecution also contended that the case had been complicated because of Red Corner Notices issued by Interpol at India's request for two serving Pakistani army officers, the sources said.
Arguments on the proposal to send the commission to India are expected to be completed at the next hearing, the sources said.
Interior Minister Rehman Malik recently admitted that the trial of the seven Pakistani suspects had stalled and it was imperative for the commission to visit India and record the testimony of key witnesses.
However, lawyers defending the suspects have refused to be part of the commission. PTI