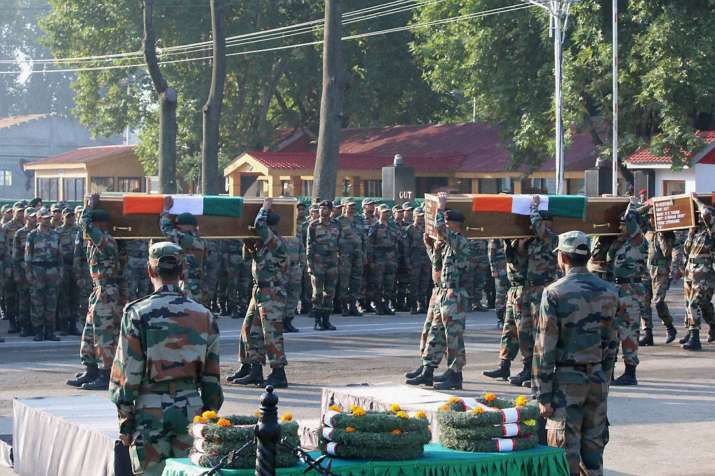 One more soldier succumbed to injuries on Monday taking the death toll in the Uri army base terror attack to 18, the Army said today.
Sepoy K Vikas Janardhan died at Indian Army's Research and Referral (R&R) Hospital in Delhi while undergoing treatment.
Yesterday, a Pathankot-type suicide strike at dawn on an Indian Army camp at Uri along the Line of Control left 17 soldiers dead and 32 injured.
All four attackers were killed and identified by the Army as being part of the Jaish-e-Muhammed's Afzal Guru squad.
Prime Minister Narendra Modi assured the country that those behind the attack "will not go unpunished". 
Home minister Rajnath Singh has pointed fingers at Pakistan, calling it a "terrorist state" and condemning its "continuing and direct support to terrorism and terrorists".
A high-level meeting was chaired by the Prime Minister today, where a slew of measures are believed to have been discussed. Diplomatic isolation of Pakistan on all platforms is expected to be one of the major measures proposed. 
The Army, meanwhile, has asked the government to consider surgical strikes on Pakistan.