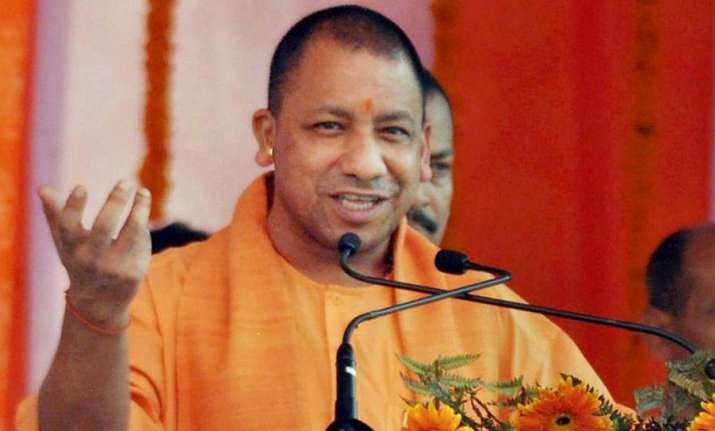 Uttar Pradesh Chief Minister Yogi Adityanath today visited Krishna Janmabhoomi in Mathura and said that every religious person has the right to celebrate his beliefs and traditions. 
The UP chief minister pointed out that his  government had never stopped anybody from participating in such activities in last 11 months. 
Visiting the Krishna Janmabhoomi in Mathura to participate in 'Latthmaar Holi' of Barsana, Yogi spent at least 30 minutes in the sanctum sanctorum. He was accompanied by Power Minister Shrikant Sharma. 
During an interaction with the media, Yogi noted that there would be many future events in the state in order to popularise such festivals.
"In the past we organised a Diwali at Ayodhya and now there is Holi in Braj area. There would be many more events in the state to popularise such festivals and to boost the tourism sector further," Yogi said. 
When asked by reporters whether such events will also be held on Eid, he said, "I am a Hindu, every religious person has the right to celebrate his beliefs and traditions."
"In the last 11 months of our being in power, we have never stopped anyone from celebrating Christmas. In future, similar event will be organised as 'Ram Mela' in Chitrakoot. Elaborate arrangements have been made by the state government for the event," he added.
Over 6,000 litres of colour would be used in the festivities 'Rasotsava-2018' which will be accompanied by shower of flower petals and followed with a dance performance by actress and Mathura MP Hema Malini and a rendition of songs by Bollywood singer Kailash Kher. 
Haryana Chief Minister Manohar Lal Khattar will also attend the Holi festivities. 
Adityanath will be welcomed by 101 'dhol-nagadas' (drums) when he arrives at the event.
WATCH VIDEO: