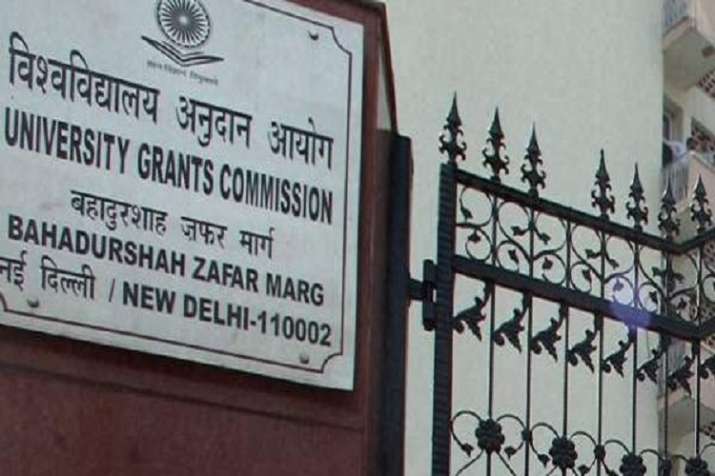 The University Grants Commission (UGC) has directed universities and higher educational institutions across the country to observe September 29 as 'Surgical Strike Day'. The UGC has issued list of activities that universities can do to mark the occasion. 
Talk-sessions by ex-servicemen about sacrifices by the armed forces, special parades, visit to exhibitions and sending greeting cards to pledge their support for armed forces, are among the activities prescribed by the commission for the celebrations.
"The NCC units of all universities should organise a special parade on September 29 after which the NCC commander shall address them on the modalities of protection of the borders. The varsities may organise a talk-session calling ex-servicemen to sensitise students about sacrifices made by the armed forces," the UGC said in a communication to all Vice Chancellors.
"A multimedia exhibition will be organised around India Gate on September 29. Similar exhibitions may be organised in states, union territories, important towns and cantonments across the country. The institutions should encourage students and faculty members to visit these exhibitions," the letter added.
University Grants Commission (UGC) issues circular to vice chancellors of all universities, provides list of activities which maybe undertaken on 29th September following Govt of India's decision to celebrate it as 'Surgical Strike Day'. pic.twitter.com/eJ3PxCRdFY

— ANI (@ANI) September 21, 2018
The commission has suggested that the students shall pledge their support for armed forces by writing letters and cards which may be produced in both digital and physical format.
West Bengal refuses to follow UGC's directive; 'shocking', says Kapil Sibal
Opposing the UGC's directive, West Bengal education minister Partha Chatterjee criticised the BJP-led NDA government at the Centre for trying to "malign and politicise" the Army.
"This is an agenda of the BJP and it is trying to push this agenda by using the UGC ahead of elections. It is a matter of shame that they are using the UGC to achieve their political agenda," Chatterjee said.
Senior Congress leader and former Union Minister Kapil Sibal described the UGC's notice as 'shocking'. "It is absolutely shocking. In fact, I don't think since independence, we have seen UGC giving any kind of directive of this nature to universities. For UGC, to give a directive is destroying the very independence of the university system," Sibal said.
In the first such action, India carried out surgical strikes on September 29, 2016 on seven terror launch pads across the Line of Control with the Army saying its special forces inflicted "significant casualties" on terrorists preparing to infiltrate from Pakistan-occupied Kashmir (PoK). 
(With inputs from PTI)