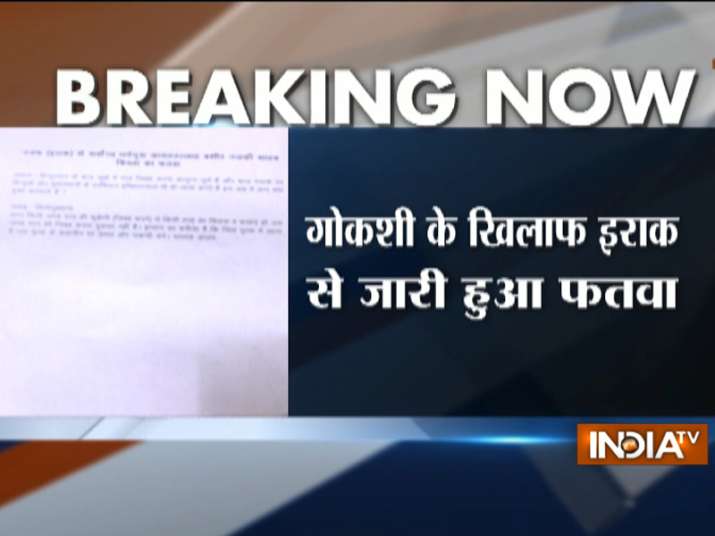 Amid the raging debate over cow-slaughter in India, a top Shia cleric from Iraq has issued a fatwa urging minorities not to kill the animal, considered sacred in Hinduism.
Ayatollah Sheikh Basheer Hussain Najafi, who was born in Jalandhar during the British era, noted that cow slaughter is illegal in India and hence Muslims should abide by the law.
The fatwa was issued after All India Shia Personal Law Board (AISPLB) sought a clarification from the cleric. It had said that communal tensions arise often in the country due to cow slaughter.  
Iraq is among few countries where Shias are in majority. However in India, the majority of population are Sunni Muslims.
Hussain Najafi is one of the five Grand Ayatollahs in Iraq. The 75-year-old cleric is entitled to issue fatwa for the community members. 
He is one of many individuals from south Asia and one of the few Pakistanis to have ever been elevated to the highest rank of Grand Ayatollah in Shia Islam. 
Cows, considered sacred by Hindus, have been at the centre of debate in the country for a long time. The BJP government's crackdown on illegal slaughterhouses and meat shops in Uttar Pradesh has once again stirred the debate.
India, being a union of states, has different laws for cow and cattle slaughter in different states. While some states have completely banned slaughter of cattle including bulls, bullocks and buffalo, some haven't even banned cow slaughter.
In total, there are eight states and UTs where cow slaughter and sale of its meat is legal, two states where slaughter is conditional and sale is legal. Other 26 states and UTs India have banned cow slaughter.