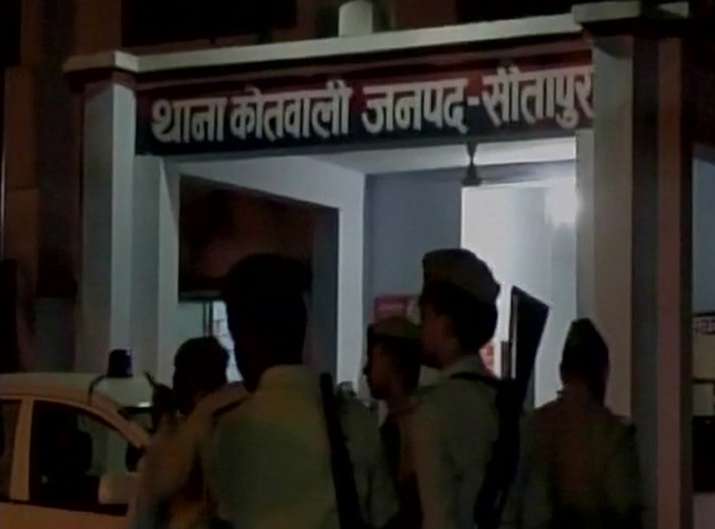 A businessman, his wife and 25-year-old son were were killed late on Tuesday by some unknown assailants in Sitapur district of Uttar Pradesh. The incident took place in upscale Civil Lines area of the city and appears to be a case of robbery, police said. 
According to a report in IANS, Sunil Jaiswal (60) and his wife Kamini (55) had come back home late night and had just rung the door bell when two unidentified bike-borne assailants came and opened indiscriminate fire on them. Hrithik, their lone son, opened the door and was shot at also.
All the three died on the spot, as firing rent the air, many people in neighbourhood rushed out to to the spot. One person, who tried to raise an alarm, was also shot at by the assailants who fled the crime scene. He survived the attack and informed the police.
No arrests have been made so far and police suspect it to be a case of robbery. ANI reported that the assailants fled with cash after firing. 
Angry locals alleged that when the crime was taking place they had stopped two police constables and sought help but they refused, saying the area was not under their jurisdiction. The locals also threatened to shut the city if the assailants were not arrested in 24-hours.
An official told IANS the crime appears to have been executed by professionals as they were wearing masks and appeared to have done a reeky of the area before they committed the actual crime. So far, the police has not been able to identify the probable reason behind the murders.
"The people seemed to be resisting a robbery attempt," Additional Director General of Police, Abhay Kumar Prasad said, according to a TV channel. He said that a similar robbery attempt was made on another trader a few days ago.
Uttar Pradesh Chief Minister Yogi Adityanath, who promised a better law and order situation in the state than the previous Samajwadi Party regime, has said that he inherited "jungle raj" and it will take some time to establish rule of law in a "big state" like UP. 
"Uttar Pradesh is a big state. When we took over, we inherited jungle raj, lawlessness. But yes incidents have taken place. But incidents came to light very soon and we swiftly put an end to that. Will establish rule of law in the state," the Chief Minister said last month. 
He has also blamed "conspiracies" for the vitiation of the peaceful atmosphere in the state where the law and order situation has only deteriorated.