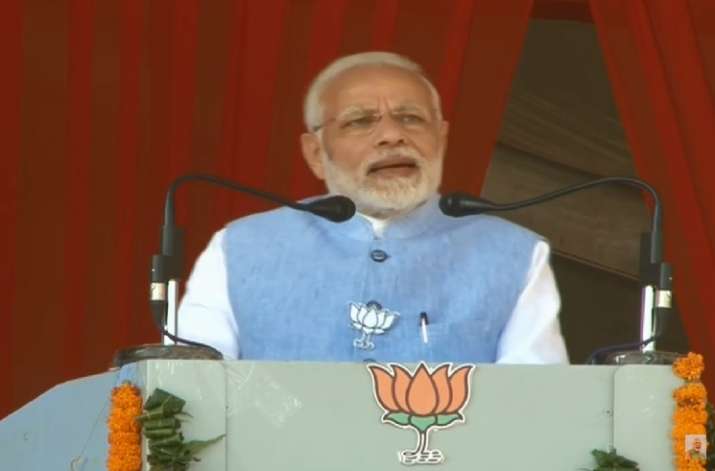 Prime Minister Narendra Modi on Sunday attacked the Congress party and said that it has divided the country. He was addressing a rally in Alwar in poll-bound Rajasthan.
"We have united the country. But the Congress party has divided India", PM Modi said. 
"Congress party is dragging the elections to a new low. They are unable to talk about the development issues. So, they are playing caste politics. They are asking about my caste. I want to ask one thing--What my caste has to do with the development of Rajasthan?" PM questioned.
"Sab ka saath, sab ka vikas is our mantra," he added.
In an indirect attack at Congress president Rahul Gandhi, PM said "The state will break the arrogance of naamdaar (dynast)."
He also alleged that the opposition party is confused over the chief ministerial candidate and added "I'm confident that we will win again in the state elections."
PM also praised Rajasthan Chief Minister Vasundhara Raje.
"Rajasthan CM has done good work in every filed. The work which Congress party had done in 50 years, Raje government has done in 5 years." Modi said. 
The legislative assembly election in the state of Rajasthan is scheduled to be held on 7 December to elect members of the Rajasthan Legislative Assembly. The polls will be held in a single phase. In the last elections in 2013, the saffron party had won a majority.
WATCH: PM Modi addresses Public Meeting at Alwar, Rajasthan