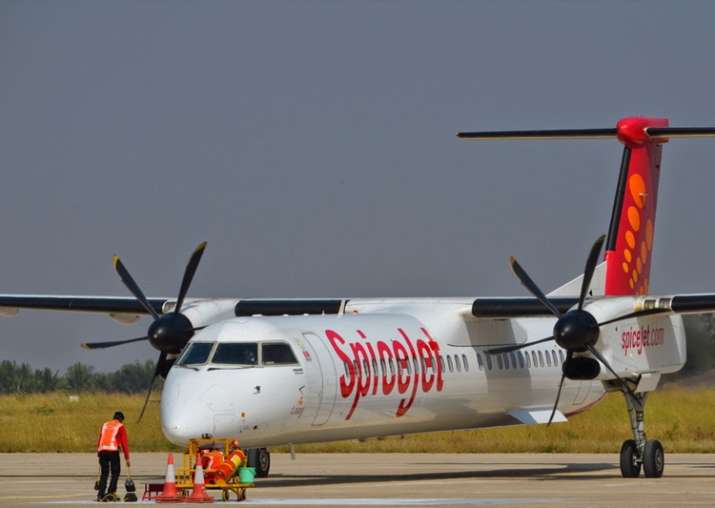 SpiceJet's Varanasi-Mumbai flight no SG-703 with 183 passengers on board overshot the the runway while landing and got stuck in the soft mud due to wet runway conditions on Tuesday evening, officials said.
There were no casualties and all passengers deplaned safely and were guided to the arrival hall. However, as work was on to extricate the stuck aircraft, regular flight operations were affected on Tuesday.
Meanwhile, late on Tuesday night as torrential downpour continued over Mumbai, Jet Airways announced it had suspended temporarily all incoming and outgoing flights.
Earlier evening operations at Mumbai Airport were affected for nearly 30 minutes owing to poor visibility leading to diversion of four incoming flights and go-arounds for seven others.
- With IANS inputs