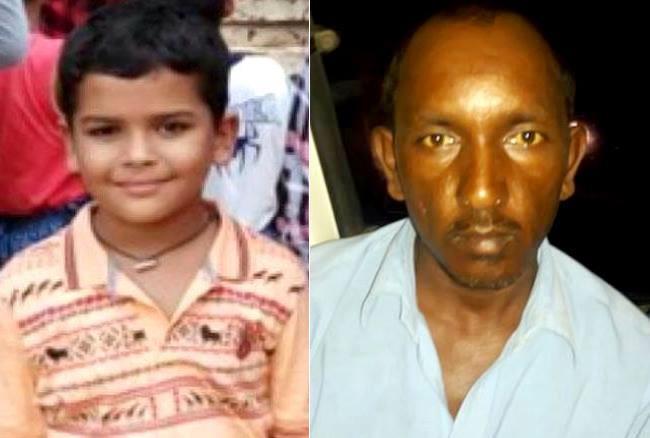 The post-mortem report of seven-year-old Pradyuman Thakur found murdered at Gurugram's Ryan International School has ruled out sexual assault.
Senior forensic expert Deepak Mathur, who had examined Pradyuman's body, told India TV that there were only two cut marks on the boy's neck. "There were two cut marks, one was superficial the other was too fatal," Dr Mathur said.
"There were no physical injury marks on the body apart from two cut marks. Body samples were sent for forensic analysis, which established that he was not sexually assaulted," the senior forensic expert Deepak Mathur, who conducted the autopsy, said.
According to Dr Deepak Mathur, the Class 2 student of Ryan International School might have died within a minute of the incident. 
GURUGRAM SCHOOL STUDENT FOUND DEAD WITH HIS THROAT SLIT
Pradyuman was found dead with his throat slit in the washroom of Ryan International school in Bhondsi area on Sohna Road near here on September 8. His father has since then moved the Supreme Court for a Central Bureau of Investigation probe into the case.
Subhash Garg, father of another school student, said he was present on the campus when the body was found. 
Garg said he rushed along with others to the crime spot after hearing the screams of the staff and students. He said accused bus conductor Ashok Kumar, 42, carried the child to a vehicle to be shifted to a private hospital.
"There was blood in the toilet and nearby corridor. Blood stains were also visible on walls of the toilet and the corridor," Garg said.
"Two private security guards were deployed near the corridor. I asked the school staff not to clean the blood till police arrived there, but the school sweeper wiped clean the corridor nevertheless," he claimed.
"The accused also washed his blood-stained clothes, ignoring my warning not to do so," Garg added.
Bus driver Saurabh Raghav said the knife used in the killing was not kept in the bus tool box, as claimed by accused conductor Ashok Kumar, adding that police pressurised him also to admit to being an accomplice in the crime.
Varun Thakur, father of Pradyuman, said there were "too many loopholes" in the police theory and the school management's stand on the murder."That is why we have moved the Supreme Court for a CBI inquiry," Thakur said.