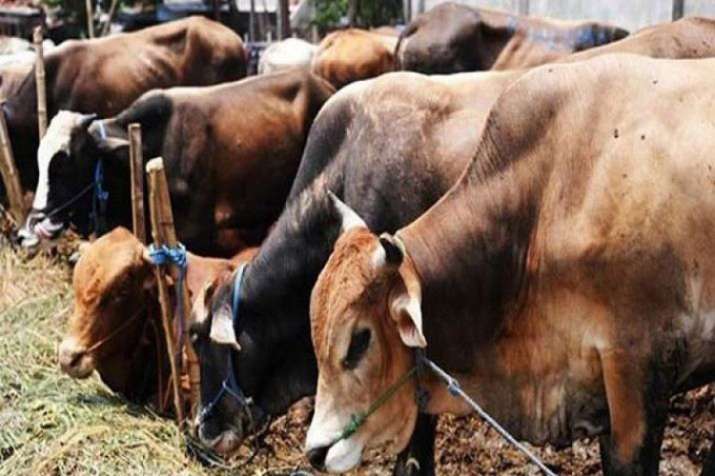 The Rajasthan government has introduced a 20 per cent tax on liquor to generate funds for the protection of cows in the state. According to the official notification by the state government, the additional surcharge shall be levied and collected on the amount of tax or any sum in lieu of tax payable on the sale of foreign liquor, Indian made foreign liquor, country liquor and beer sold by dealers registered under the provisions of the Rajasthan Value Added Tax Act 2003. The tax will take effect from July 23, 2018.
The surcharge imposed on liquor is meant for cow protection, Additional Chief Secretary (Finance and Taxation) Mukesh Kumar Sharma told PTI yesterday.
Earlier in April 2017, the Vasundhra Raje government in the state had in April last year imposed a 10 per cent surcharge on all non-judicial instruments for the protection of cows thus making rent agreements, mortgage papers and lease agreement costlier. 
Official sources said the state government was also considering increasing the surcharge on non-judicial instruments to 20 per cent from existing 10 per cent for cow protection and propagation in addition to the liquor surcharge.
In the drought affected areas of the state, there are 1,682 cow-shelters with 5.86 lakh cows. There are a total 2,562 cow-shelters having a population of nearly 8.58 lakh cows in Rajasthan.
Officials said in the past two financial years, the Rajasthan government has earned approximately Rs 895-crore from the 10 per cent surcharge levied on stamp duty for conservation and propagation of cows and their progeny.
Under the proposals for cow conservation and propagation fund rules-2016, the state government provided Rs 132.68 crore in the financial year 2016-17. The funds were provided for fodder and water to 1160 cow-shelters.
In 2017-2018, the state government spent Rs 123.07 crore on 1603 cow-shelters. In the year 2015-16, before the surcharge was imposed, the state government spent Rs 1.80 crore for nurturing 4,449 bovines rescued from smuggling and slaughtering, they said.
(WIth input from PTI)