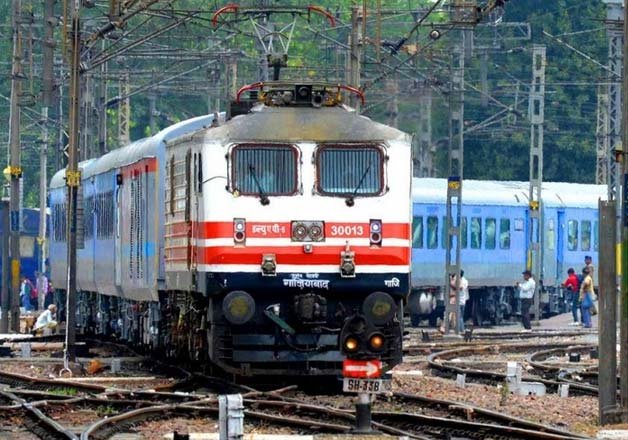 North Central Railway (NCR) and South Central Railway (SCR) levied and collected Rs 11.17 crore from passengers as 'superfast' surcharges, but some of their superfast trains were delayed more than 95 per cent times, said a Comptroller and Auditor General (CAG) report according to Times of India. 
A study of data on punctuality of superfast trains by the national auditor from 2013-14 to 2015-16 in NCR and SCR shows that such trains reached the destination late between 13.48 per cent of the days on which they ran. 
In total, 21 superfast trains were delayed on 3,000 days out of 16,804 days because they failed to attain the 'superfast' speed.

Refund is possible only when a person files a ticket deposit against reservation (TDR) against a train delayed for more than three hours. 
"There are scores of factors which lead to trains not achieving their superfast speed, thus causing delays. Some the prominent factors are the maintenance of tracks, signal glitches, emergency brakes and accidents which contribute in the late operations of railways," Agra divisional commercial manager Sanchit Tyagi was quoted by Times of India as saying. 
When asked about the policies to refund money if train is delayed, Tyagi said, "There are no such rules or policy to refund money if a train is delayed, but when a passenger files a TDR (ticket deposit against reservation) against a train delayed for than three hours, then a refund is possible". 
The data compiled by the CAG shows that between 2013 and 2016, Kolkata-Agra Cantt Superfast was late 138 days out of 145. Similarly, Jaipur-Allahabad SF was late 68.34 per cent out of 578 days of operations between 2014 and 2016.
The CAG report has also termed food and beverages served by Indian Railways to passengers as 'unsuitable for human consumption.' In its report, the national auditor also observed several deficiencies in food quality, adding that cleanliness and hygiene were not being maintained by the staff at catering units at stations and in trains as well.
According to TOI, the report said that food items, contaminated foodstuff, recycled foodstuff, packaged and bottled items past their shelf life. "Unpurified water straight from tap was used in preparation of beverages," it said. Besides, unauthorised brands of water bottles were offered for sale at stations.