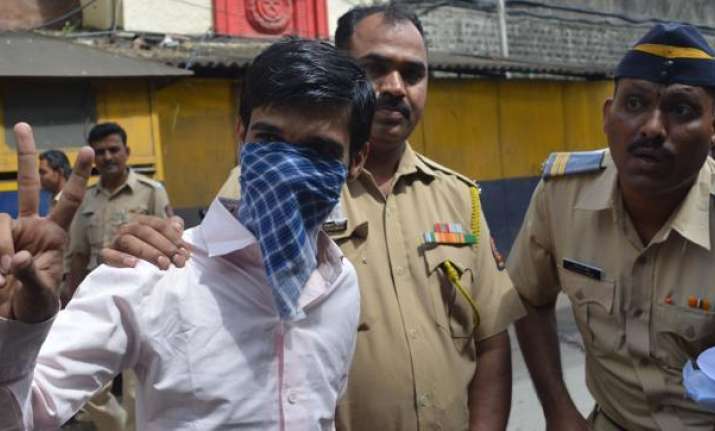 Ankur Panwar, who was convicted in the Preeti Rathi acid attack case, showed no remorse even when judge was sentencing him to death.
Even as the court room fell silent during his sentencing, a smile appeared on Panwar's face.
Later, a nonchalant Pawar told Hindustan Times,"I was very relaxed as I had no hope."
Panwar's smile angered Rathi's relatives and soon after the judge left the courtroom, her aunt walked up to the killer and began shouting at him. "Why are you laughing?" she said over and over again. Rathi's brother Hitesh tried to attack Panwar but was stopped by a constable, according to a Mid-Day report.
Panwar a 25-year-old stalker was arrested a year after Preeti Rathi succumbed to acid  injuries. In India, it is the first incident when a court has awarded capital punishment  to an offender involved in an acid attack. Ankur Panwar was convicted under Sections 302  (murder) and 326B (Voluntarily throwing acid) of the IPC. 
Rathi a Delhi based girl who arrived in Mumbai for a nursing job with the Ministry of Defence at the INHS Asvini Hospital died of multiple organ failures after her neighbour Panwar threw acid on her in May 2013. 
According to police, Panwar a jealous neighbour followed Preeti Rathi, to Mumbai and attacked her at on Bandra Terminus platform on May 2, 2013.
PTI inputs