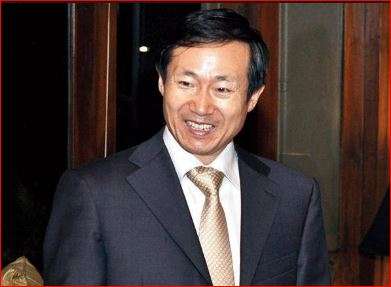 Chinese Consul General Ma Zhanwu today said that it's wrong to say that China is blocking the move to declare Jaish-e-Mohammed chief Masood Azhar as a global terrorist.
Zhanwu said that media reports appearing in this regard are misleading.
 
 "It is misleading to say that China has been opposing listing of a person as terrorist. There is some kind of a technical problem between Pakistan and India. We encourage both to sort out the technical problem regarding the listing of that person as a terrorist in the UN...," Ma said responding to a query on the same.
"We strongly oppose all types of terrorism and the Chinese government supports international cooperation to counter terrorism," Ma said at an interactive session organised by MCCI. 
Elaborating, he said, "What I heard of that... there was a problem about the specific wording in the document provided by India."
On the other controversial issue about Chinese opposition to India's entry into the Nuclear Supplier's Group (NSG), he said it was 'misleading' too. 
"Regarding NSG, it is misleading to say that China is the only country to block India," the Chinese envoy said. 
He said China is of one of the dozens country who believes all the procedures to be followed in the matter.
His comments come as Indian Foreign Secretary S. Jaishankar raised the issues in Beijing with Chinese Vice Foreign Minister Zhang Yesui during the first India-China Strategic Dialogue.
Jaishankar said he had conveyed that banning Azhar, mastermind of the Pathankot and Uri attacks, was not just New Delhi's concern but the international community was also "pressing" for it.
"On the issue of the 1267 Committee sanctions on Masood Azhar, we again explained to them the rationale for that application and pointed out today that this was really being pursued by other countries, not by India alone," Jaishankar said.
"The fact that other countries were pressing this application showed that there was broad international support for this and concerns about Masood Azhar's activities," he added. 
China maintains there is not enough evidence against the Pakistani terrorist and the issue was between India and Pakistan, which should be resolved mutually. 
On New Delhi's bid for membership of the elite Nuclear Suppliers Group, Jaishankar said China's "view of procedures and processes" were different. 
"On the NSG issue the Chinese side underlined that they were open to India's application for membership but they had their view of procedures and processes and these were somewhat different from where we are at the moment and where we think most of the group is at the moment," India's top diplomat told reporters in Beijing. 
Beijing opposes New Delhi's inclusion into the elite bloc which regulates global nuclear trade, citing India's non signatory status to the Nuclear Non-Proliferation Treaty for the membership.
China's argument is if India can be let in why not Pakistan, which also is not signatory to the NPT.
(With IANS inputs)