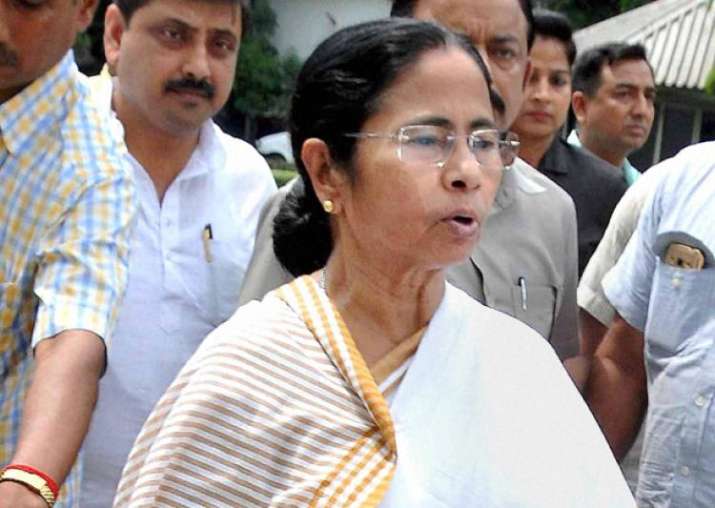 Taking a swipe at the Centre, West Bengal Chief Minister Mamata Banerjee on Tuesday accused the Narendra Modi government of reducing interest rates on employee provident fund and small savings for what she said was to "compensate for loss incurred due to loot by a few people".
"Rate of interests on PF, small savings, fixed deposit are being reduced. The Centre is putting burden on the common people by increasing taxes. These are attempts to compensate for the loss incurred due to loot by a few people. The Centre is recovering money from the common people who are suffering," she said at a rally held before an administrative meeting in Malda.
Banerjee said prices of fuel and essential commodities were also rising every day.
"The benefit of fall in international fuel prices has not been passed on to the people who are being denied their rights for want of Aadhaar cards. The country is experiencing a reign by looters," she said.
Amid the uproar regarding the $1.8 billion Punjab National Bank fraud, she reiterated that farmers and self-help groups who repay loans are deprived of credit from banks while big defaulters were always obliged by lenders.
"Farmers' debts are not waived and they have been committing suicide for not being able to repay loans, while a few people are allowed to loot banks and escape," she alleged.
Banerjee also criticised the erstwhile Left Front government in Bengal by saying that they incurred huge debts and the state currently has been repaying the loans raised earlier.
The Chief Minister also accused the Congress of not continuing development in Malda district after the demise of former Union Minister A.B.A. Ghani Khan Choudhury who represented the area.