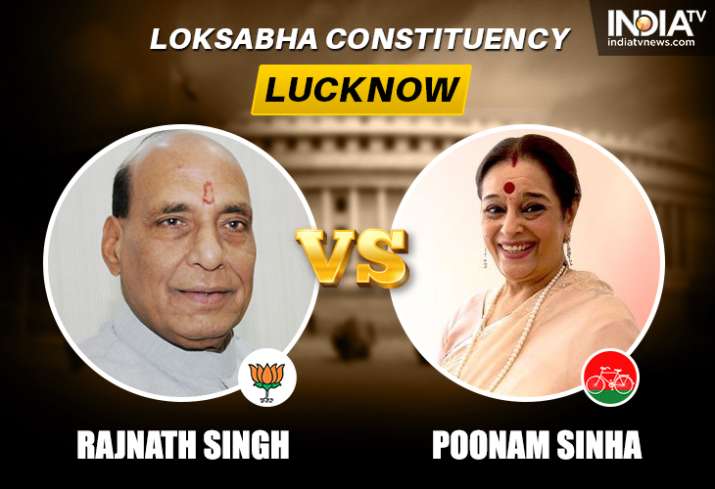 Home Minister Rajnath Singh has retained the Lucknow seat by defeating his nearest rival Poonam Sinha by over 3.4 lakh votes.
Singh defeated SP candidate Sinha by a margin of 3,47,302 votes, official sources said here.
The Lucknow Lok Sabha constituency is currently held by Home Minister Rajnath Singh. In the 2014 Lok Sabha election, Rajnath Singh beat Prof Rita Bahuguna Joshi of Congress by receiving 54.30 per cent of the votes cast in this constituency.
At the time of the previous Lok Sabha election in 2014, Lucknow had 1,949,956 registered electors -- 1,052,171 of them male and 897,785 female. The constituency had seen a 53.02 per cent voter turnout in the 2014 Lok Sabha election. In Lucknow, the male voter turnout was 55.34 per cent and 50.30 per cent female voters turned out for voting.
The Lok Sabha constituency went to polls in the fifth phase of the election -- on May 6 and recorded a voter turnout of 53.30 per cent.
The seven phases of the Lok Sabha polls 2019 covered a total of 543 constituencies. Voting in the first phase was conducted on April 11. 
Simultaneous elections were held to the assemblies of Arunachal Pradesh, Andhra Pradesh, Sikkim, and Odisha -- the results for which will also be out today.